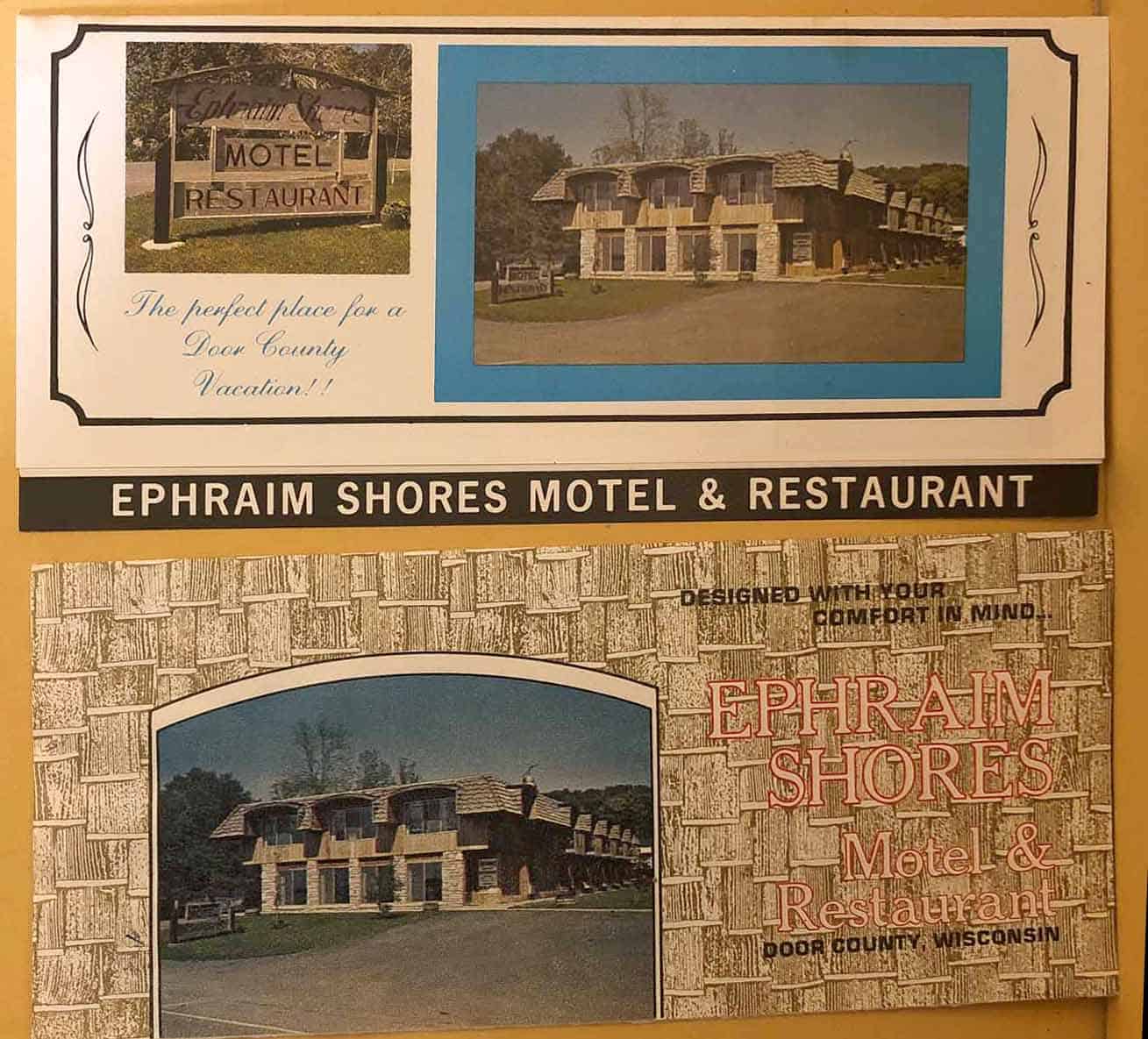 Ephraim Shores Resort continues Ephraim, Wisconsin hotels tradition of being family owned
As we have just wrapped up another great season, we are appreciative of all of our guests, old and new, that stayed at Ephraim Shores Resort. We have had the pleasure of having many of our guests come back year after year that are like family to us and are part of our story.
Ephraim, Wisconsin hotels have a rich history dating back to the late 1800s. Many began in the homes of Ephraim residents as tourists were looking for places to stay in Door County on the water in the summer. By 1906 there were eight big hotels, all family run, that could sleep 700 guests. Each hotel has its own story created by the people who owned, worked and stayed as guests.
In 1908 Christina Malmer opened Rest Haven. It was purchased by her son in the 1940s and renamed the Malmer House. He ran it until the 1960s. Ruth and Randall Nelson purchased the property in 1969 and built the Ephraim Shores Hotel and Restaurant.
Ephraim Shores started out as a small 18 room hotel. They not only ran the hotel, but the restaurant as well. The hotel had a flat roof and cedar siding to give it a rustic look which is quite different than it is today.
In 1977 Randall decided to expand and add the North wing that added 18 more rooms. It also included the pool area and game room. This change was a big hit with the families who stayed with us and was appreciated on those rainy days.
While Randall worked on the building, Ruth was constantly changing furniture, carpeting and fixtures during the next 30 years to make sure Ephraim Shores was clean and up-to-date. She wanted to make sure all of the guests had a memorable stay and were well taken care of.
Ephraim, Wisconsin hotels are all about family and friends
Jolynn Nelson, the Nelsons' daughter-in-law took over the day-to-day operations in 1991 and managed it for five years until long time employee Lana Hall took over as general manager, a position she still holds today. Jolynn still works at the resort and is in charge of bookkeeping and marketing. There are even days you may still find Randall sitting in the back office.
While the building and staff have changed over the years, one thing remains the same, many great memories and friendships have been made here. For those who started with us in 1969 and now have kids and grandchildren of their own and for those guests we met for a first time this year, we hope you will join us again to continue our story. We hope to see you all again next year.
Both Jolynn and Lana work year round so guests can always call in the off season to reserve their rooms for next season, even when the resort is not open. With the holidays just around the corner, don't forget gift certificates are available at one of your favorite Ephraim, Wisconsin hotels and make a great gift.
A waterfront Door County resort for the whole family
Located in downtown Ephraim, with a private sundeck overlooking Eagle Harbor, Ephraim Shores Resort is the family-friendly resort for groups of all sizes. From our many room types to our beautiful waterfront location, Ephraim Shores has everything your family needs for the perfect vacation. Some of our amenities include an indoor pool and hot tub, and bikes for our guests to use. Contact us at 877-854-2371 or visit our website at ephraimshores.com to make your reservation.