Heading out for a golf vacation in Door County? A honeymoon in Door County? A family reunion in Door County? No matter the reason for your visit, we've got the right room for you.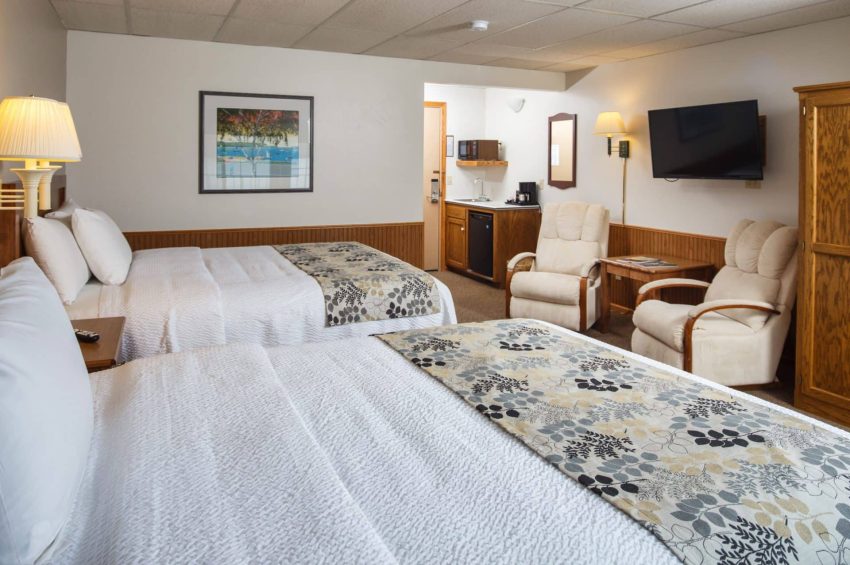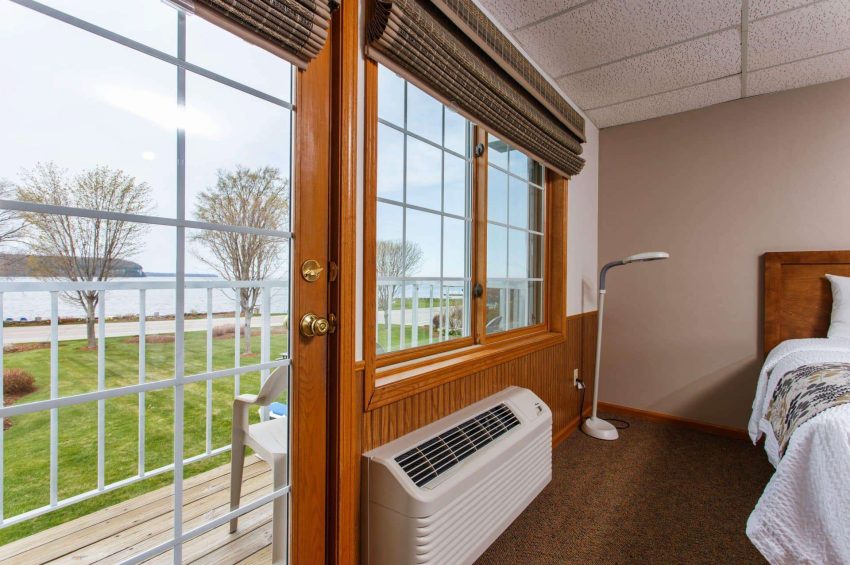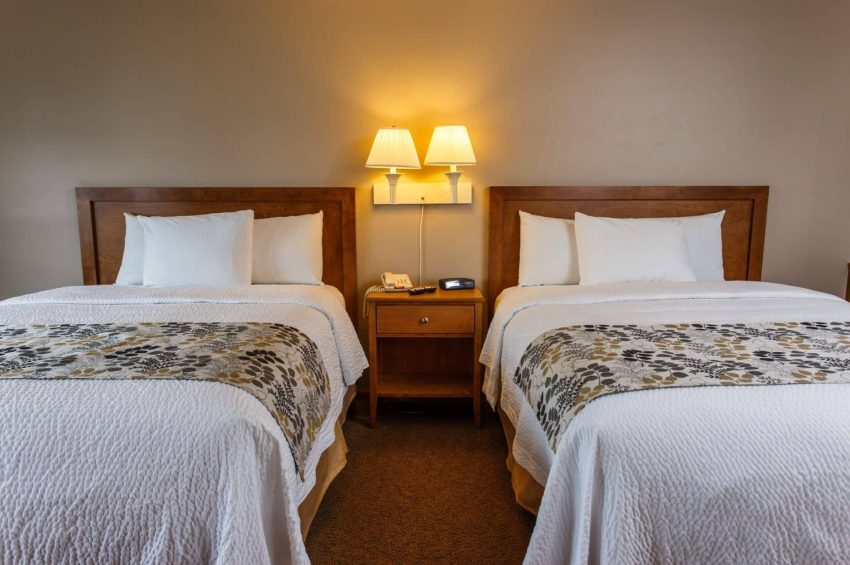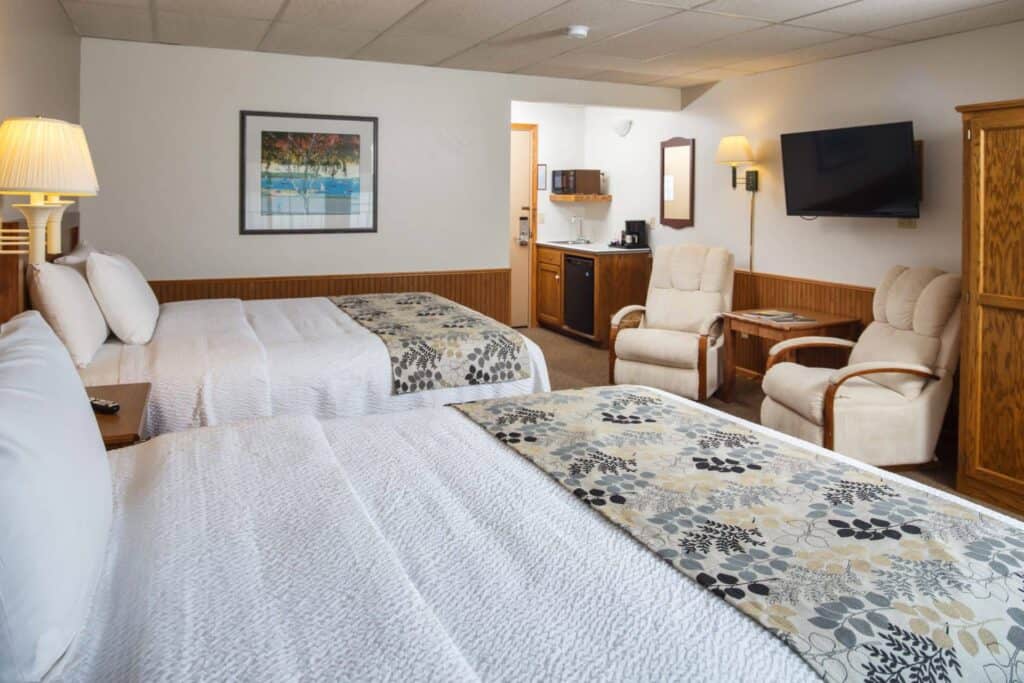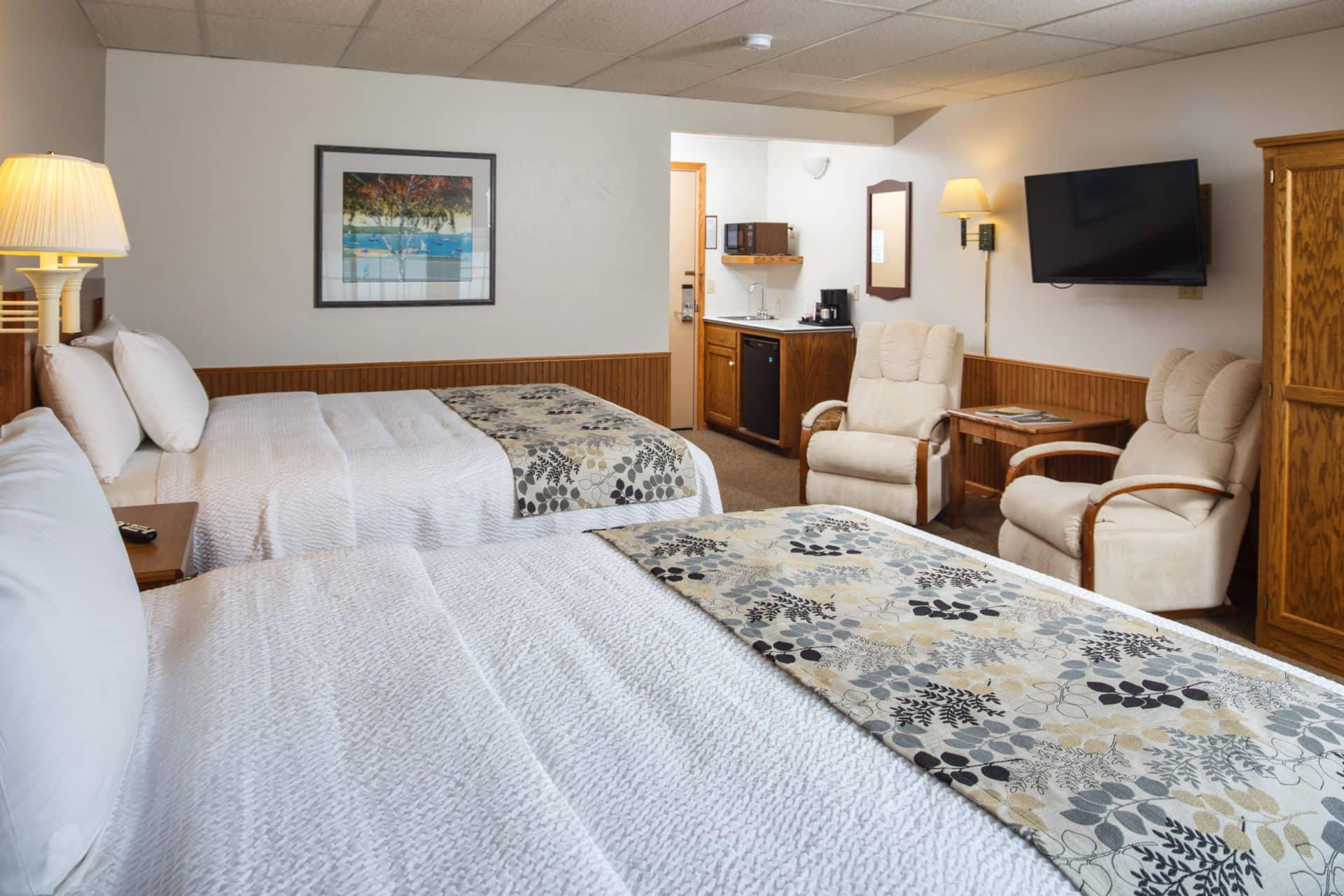 Our most popular room — and lodging on the water at its finest. The full harbor view will take your breath away! This room includes two queen beds, a sitting area with recliners, and is available on both the ground and second floor and also as a connecting room — a great option when the whole family is here on vacation.
View Room +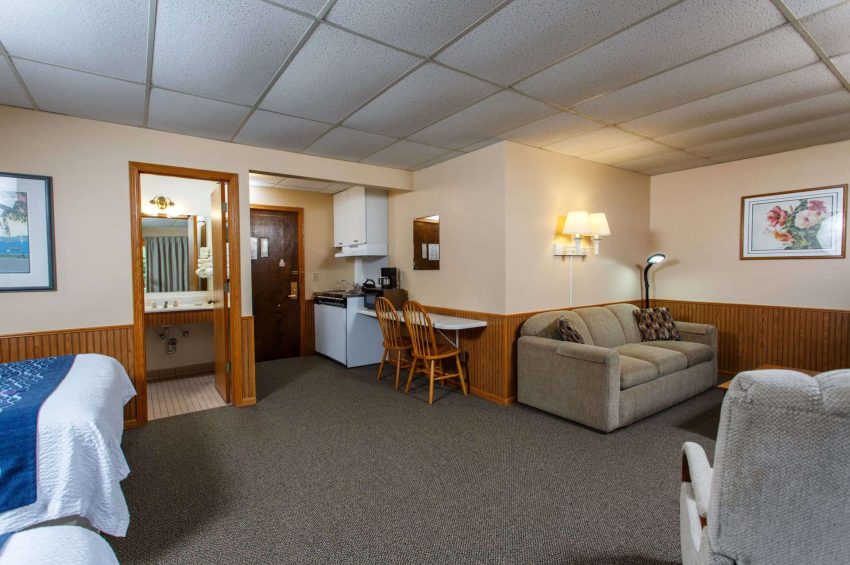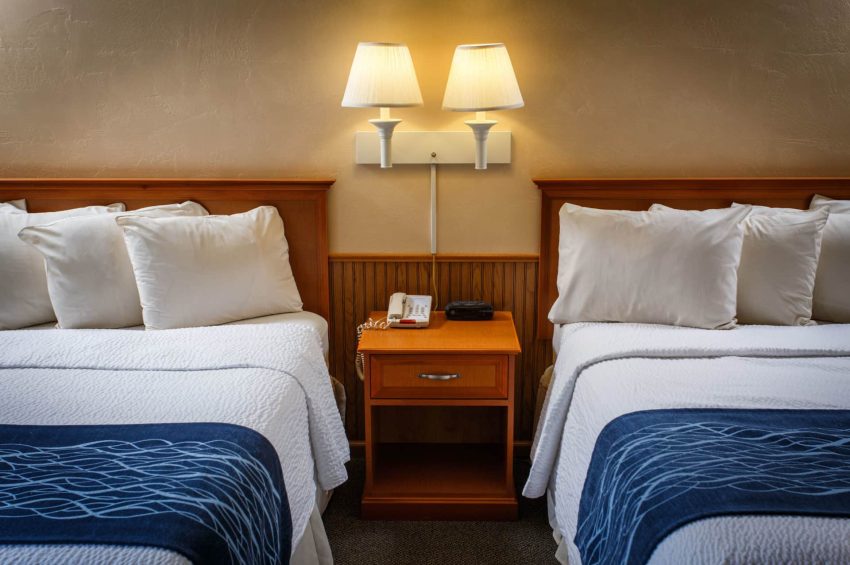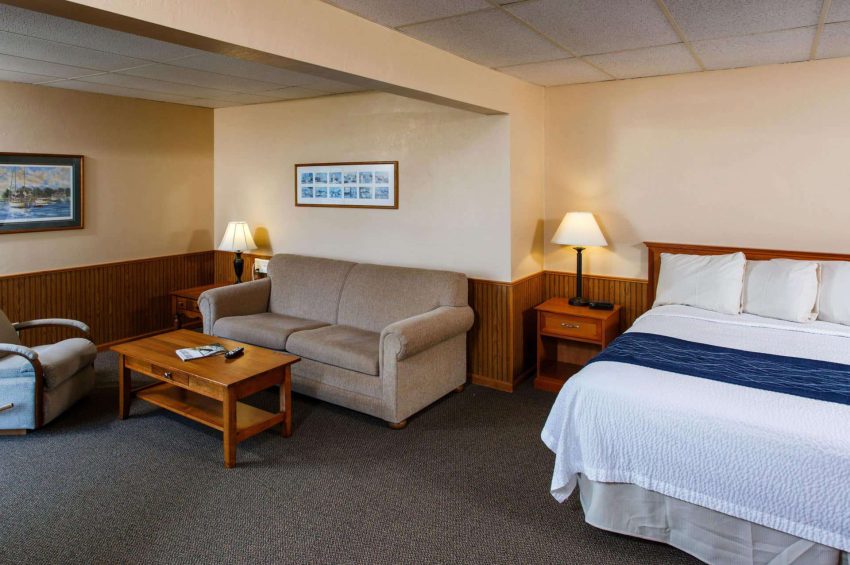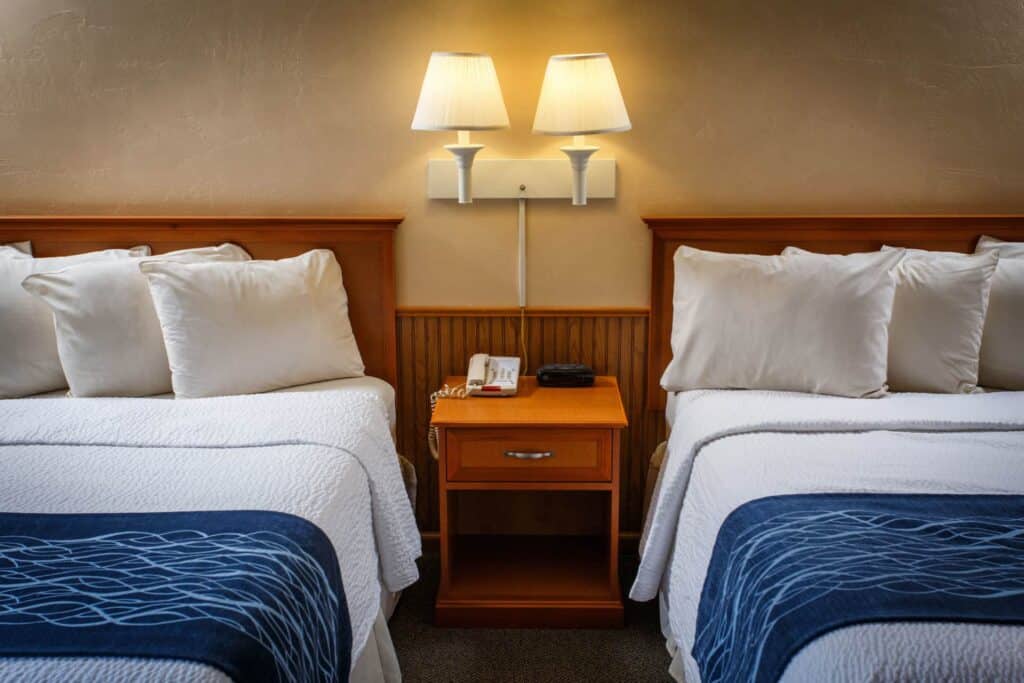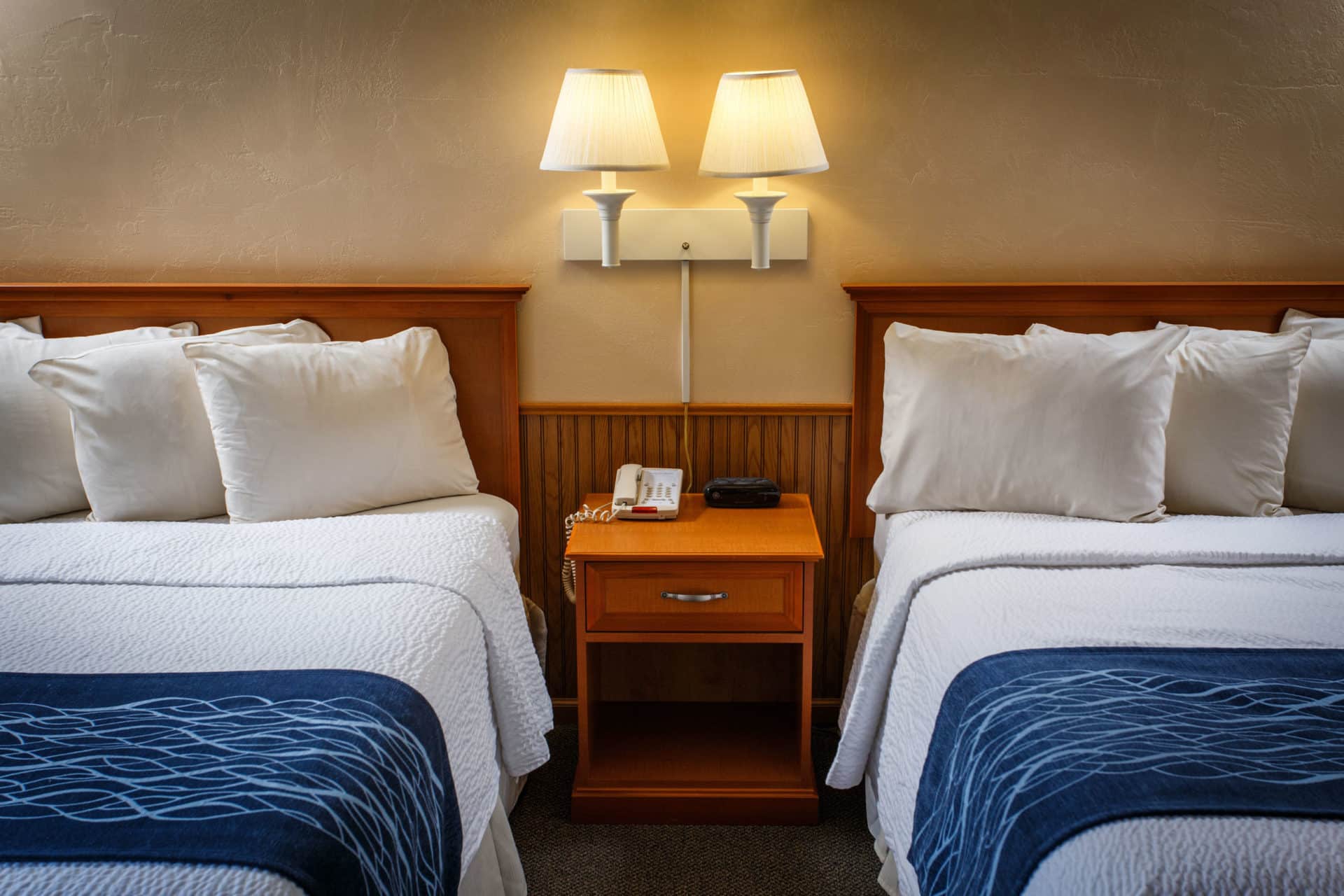 A perfect home away from home, this spacious room has two options. The King configuration offers a king-size bed with double hide-a-bed, dining table or snack counter, and small sitting room — complete with comfy recliners. The double Queen features a snack counter and plenty of space for the whole family.
View Room +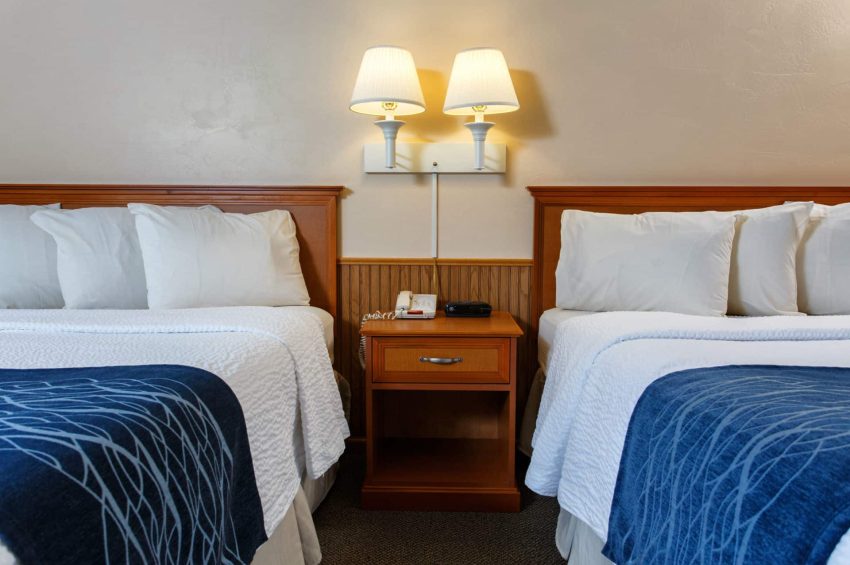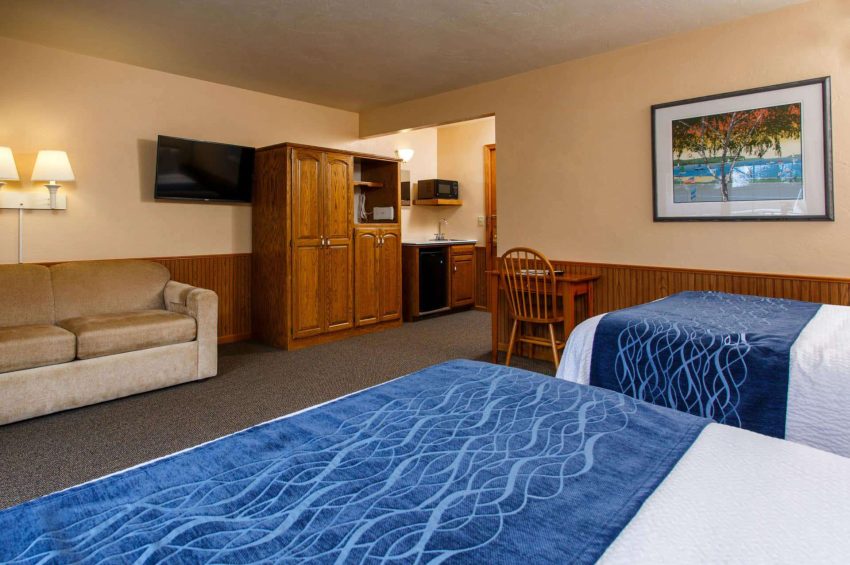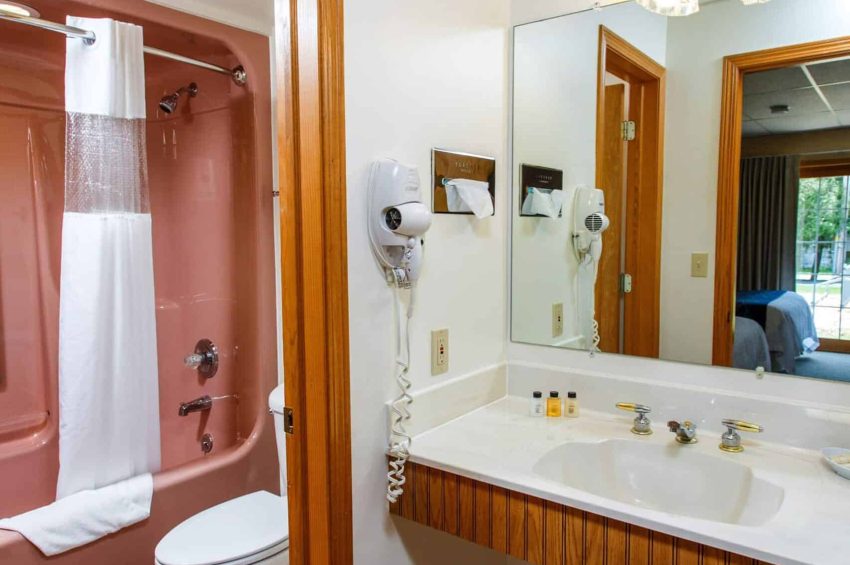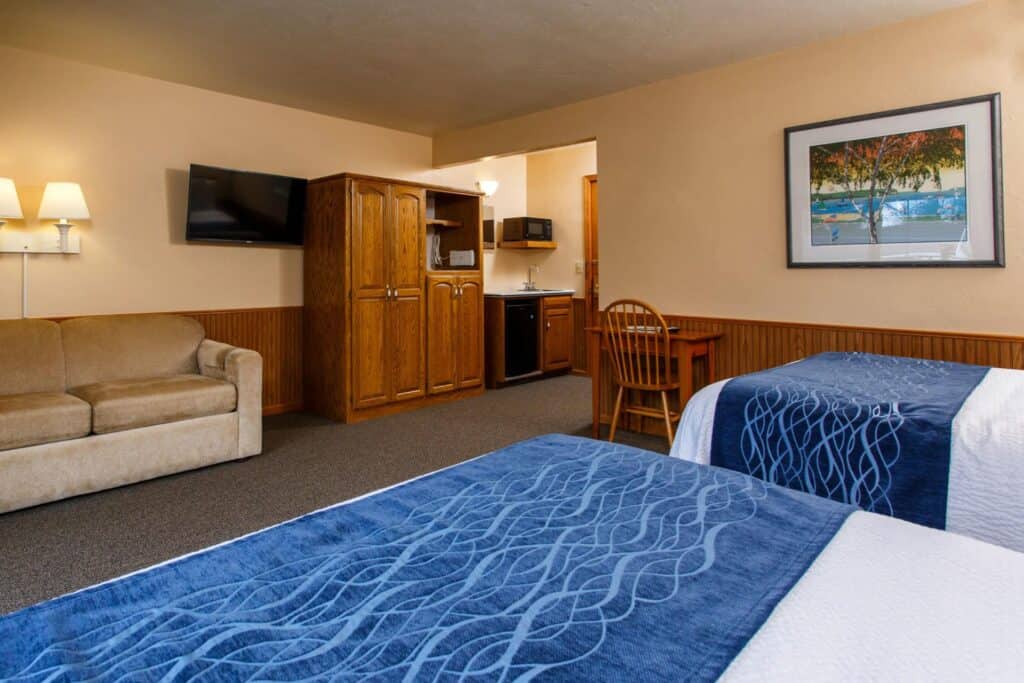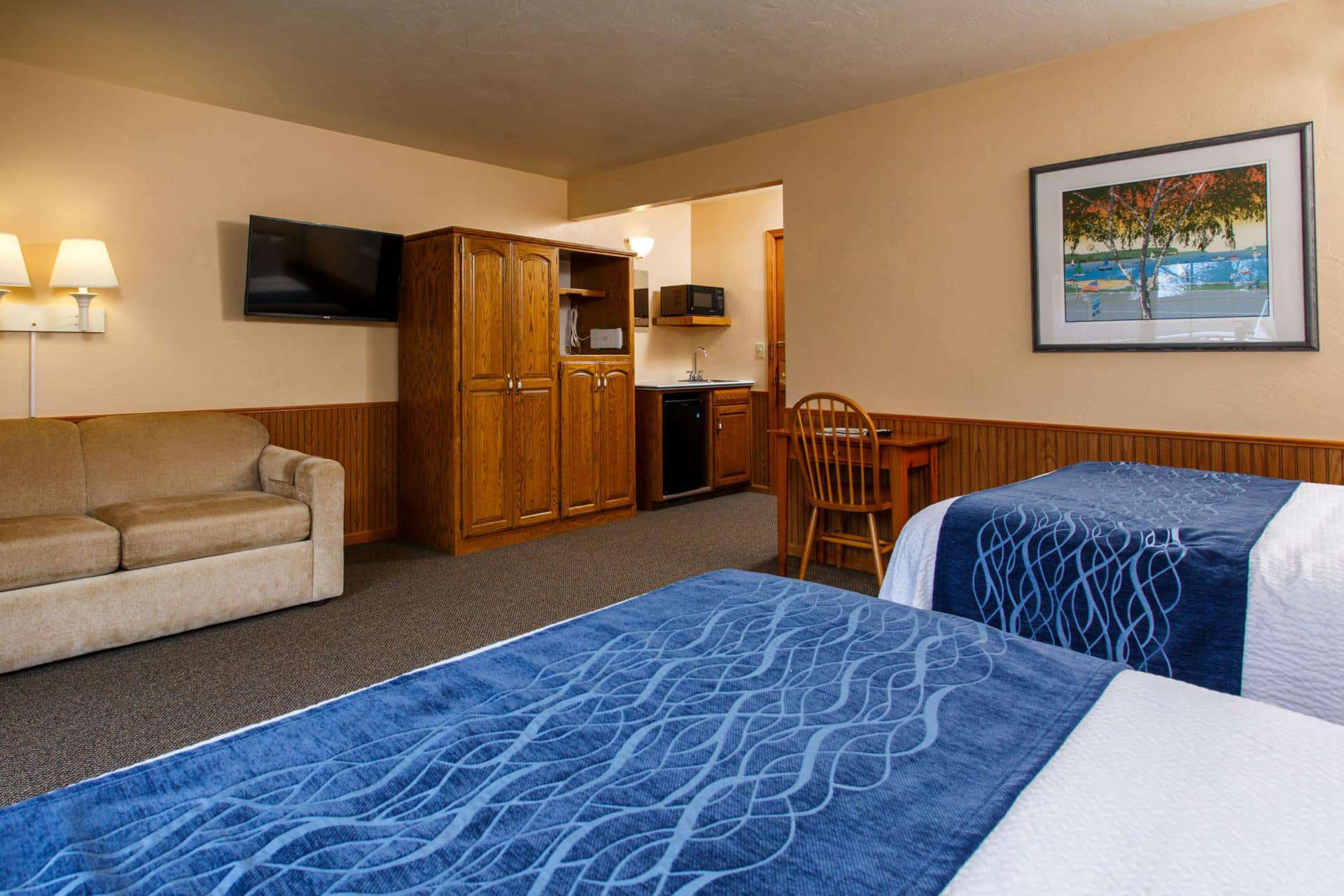 A standard room that's anything but standard. More than enough space for the whole family, this configuration has two Queen beds and one double hide-a-bed and overlooks our outdoor play area.
View Room +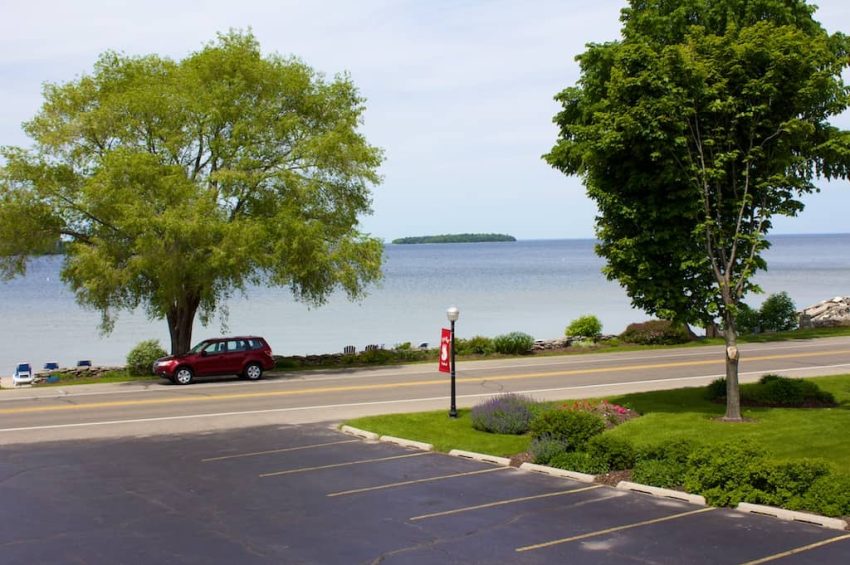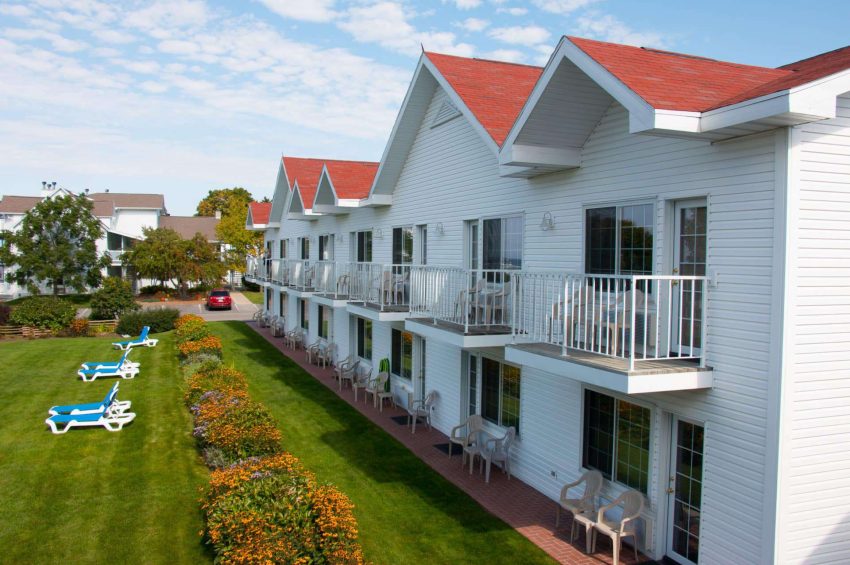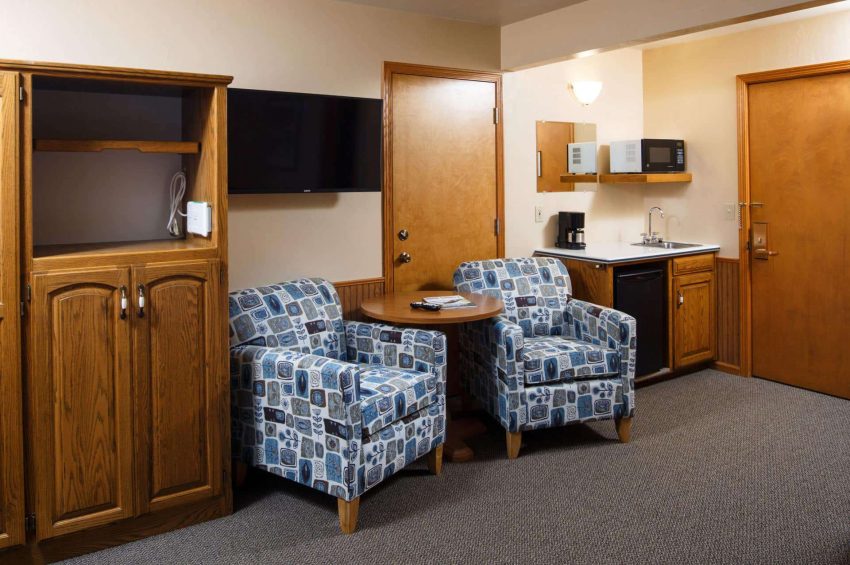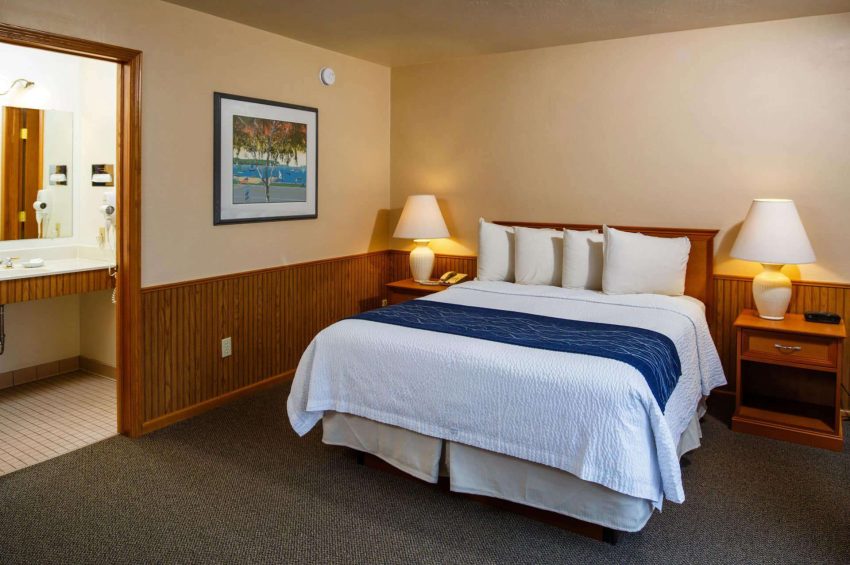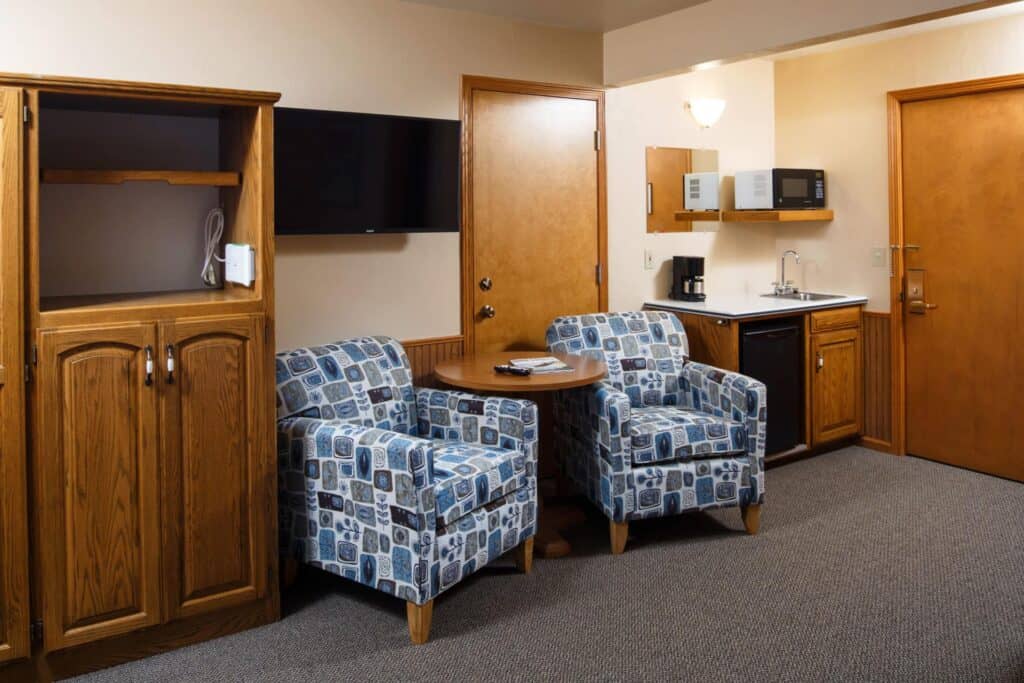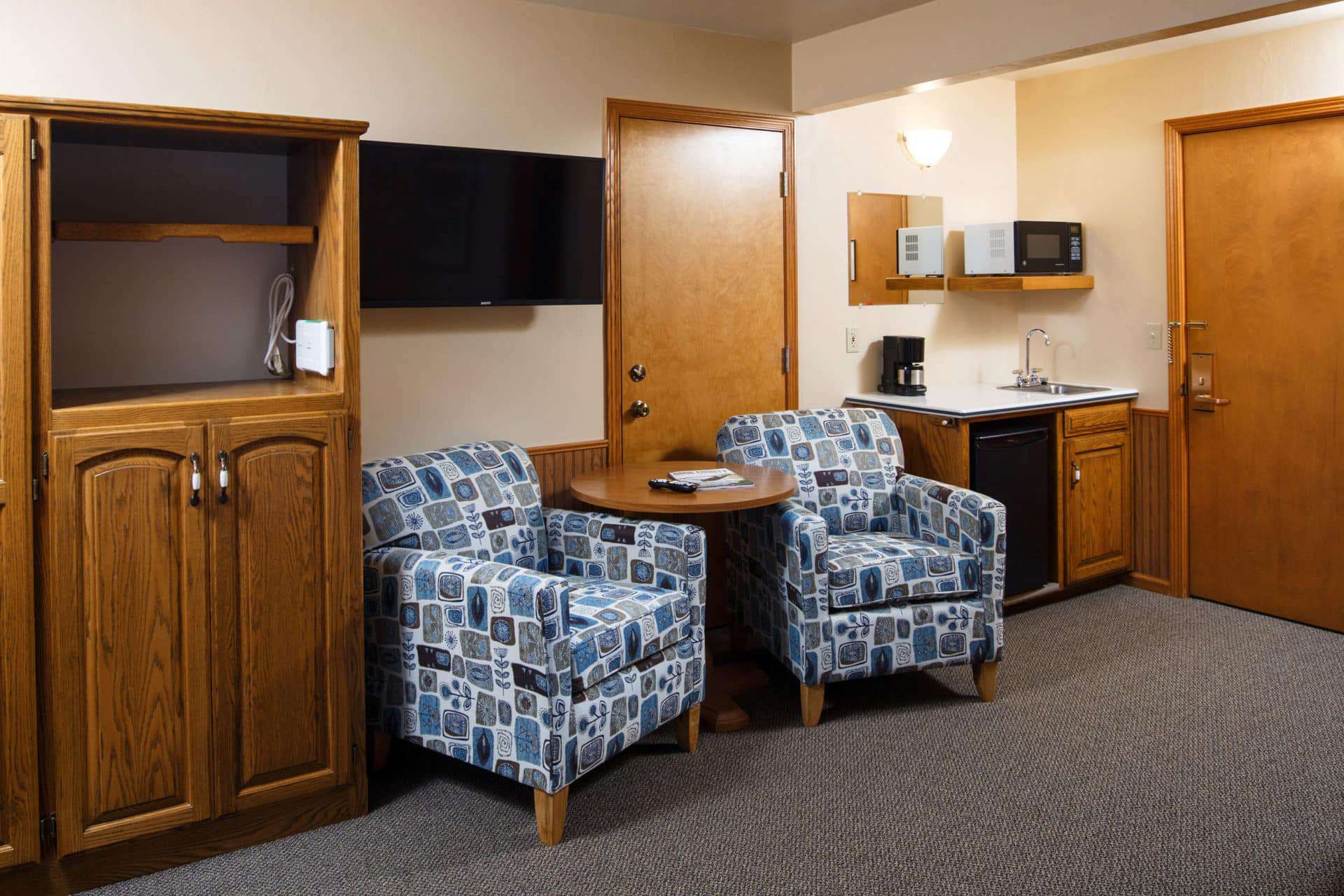 This room offers a water view (partial), which makes it a great place to relax and read, enjoy a snack and a drink, or a perfect Door County sunset.
View Room +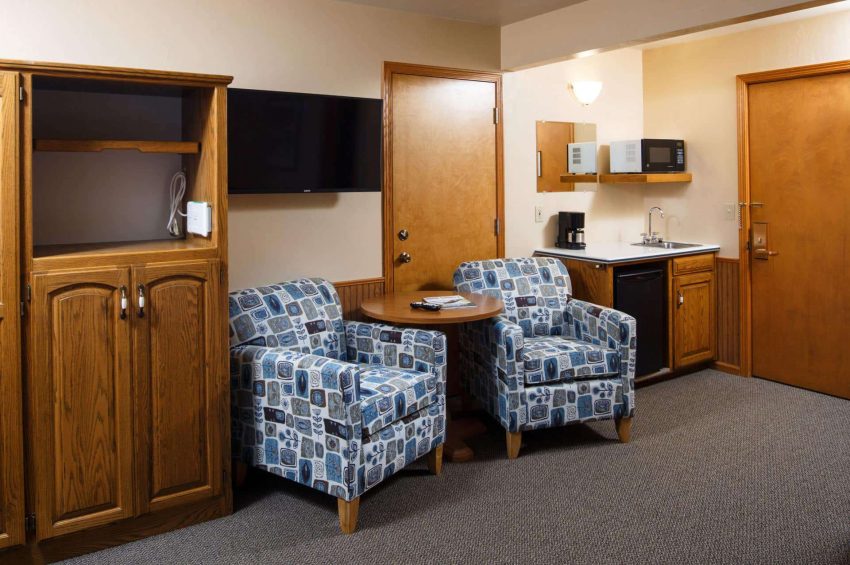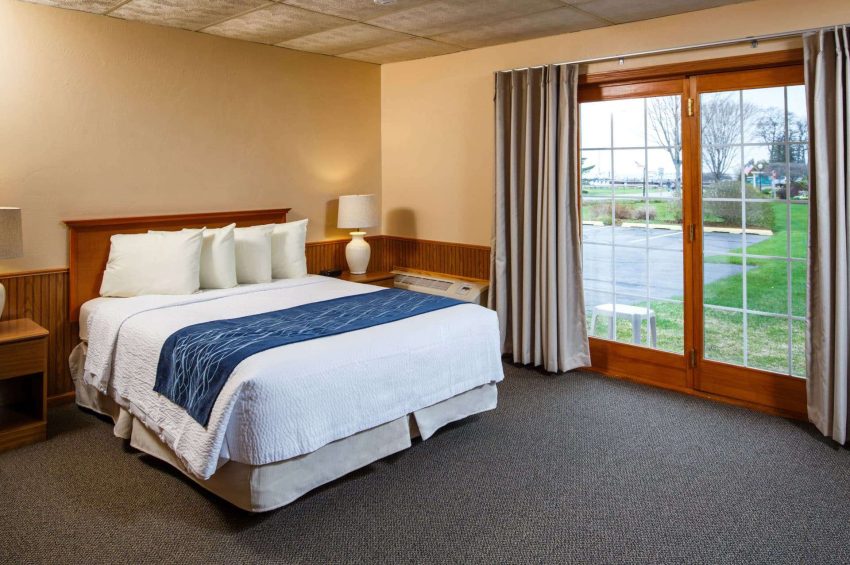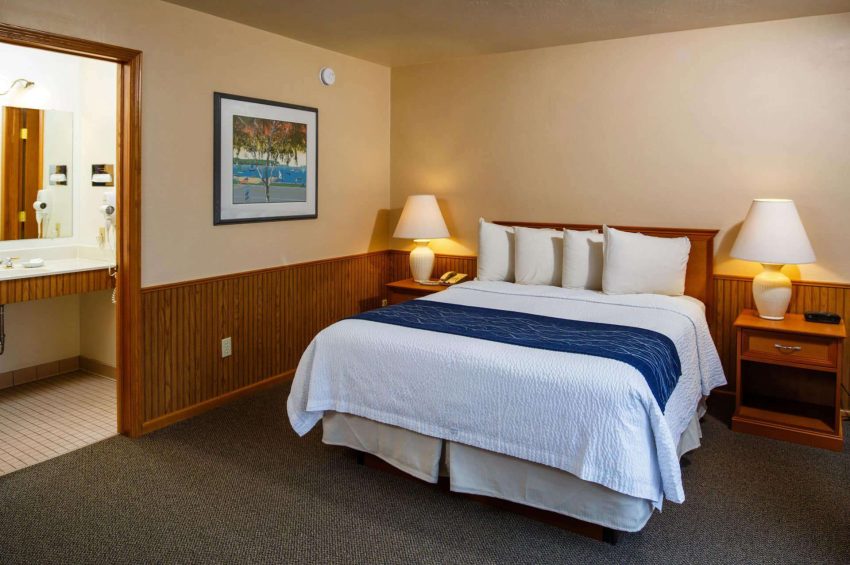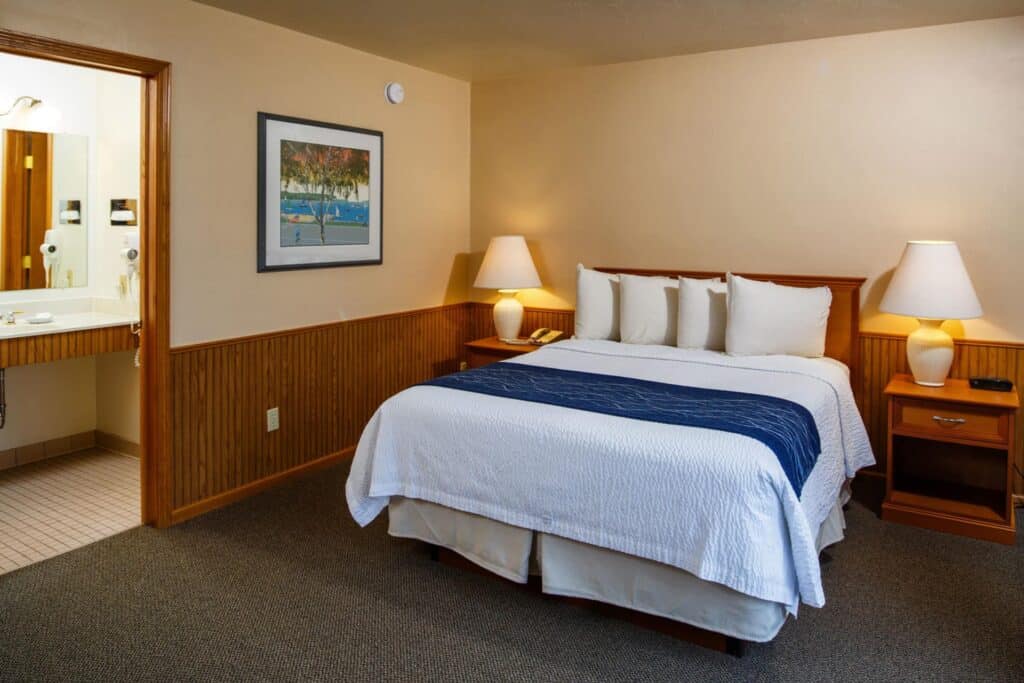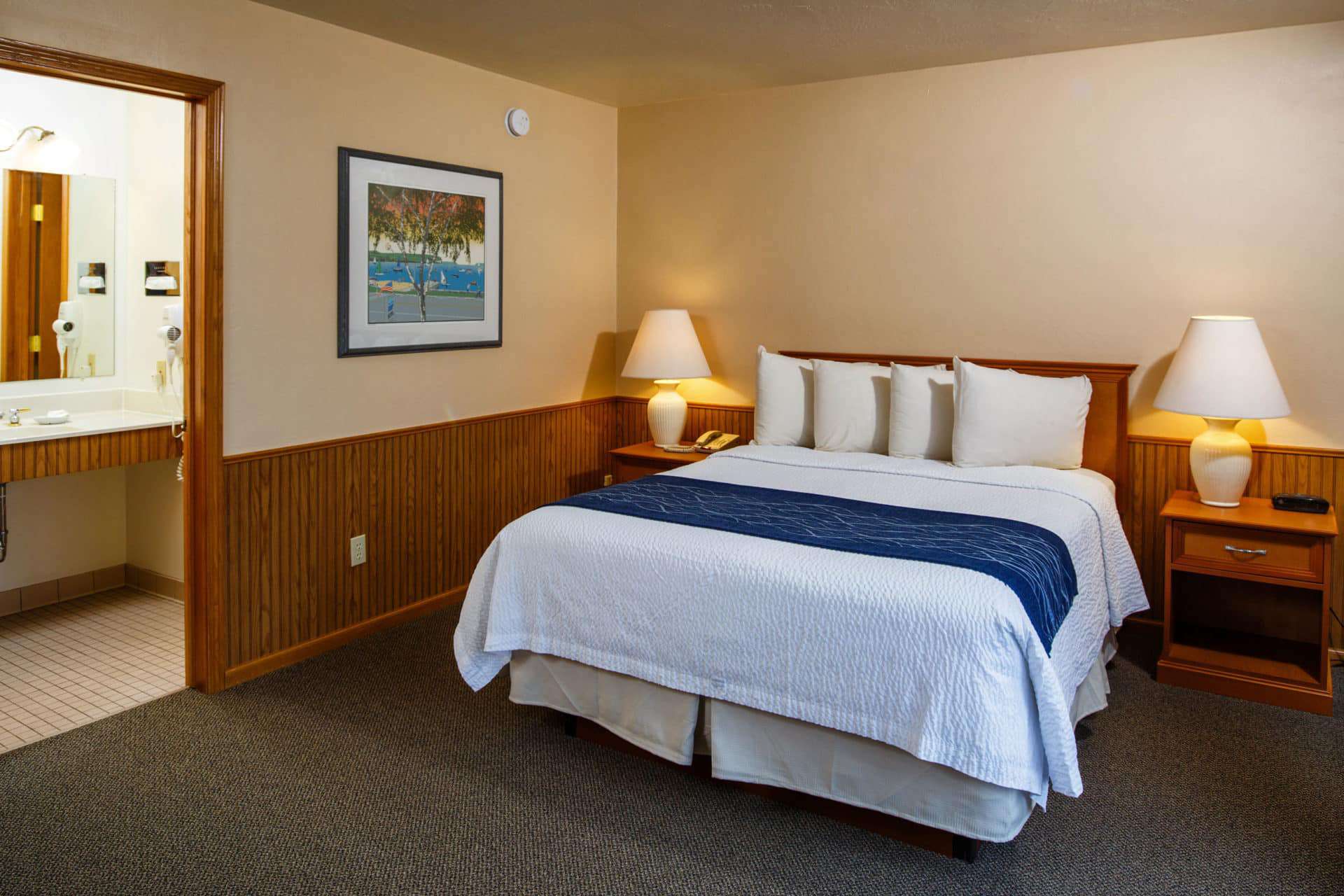 A partial water view with first-floor, street-level access. This queen room is steps away from our private waterfront, so you can be the first to snag your chairs for the sunset show!
View Room +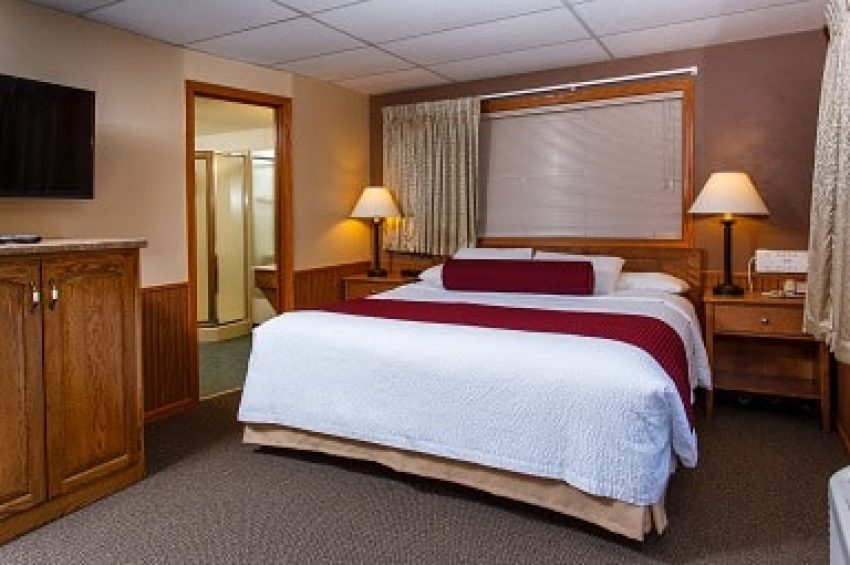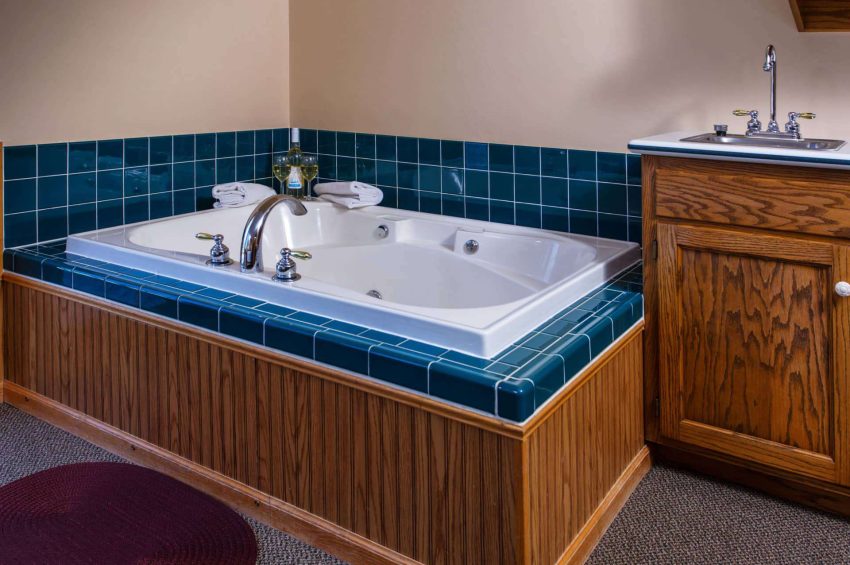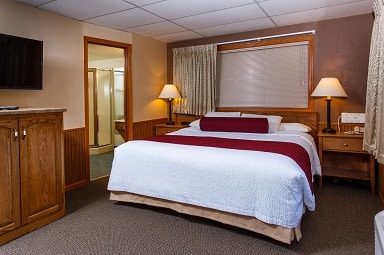 Cozy room with a king-size bed and double whirlpool spa. A perfect, economical way to enjoy a relaxing weekend — or anytime — getaway in Door County and have your own spa day!
View Room +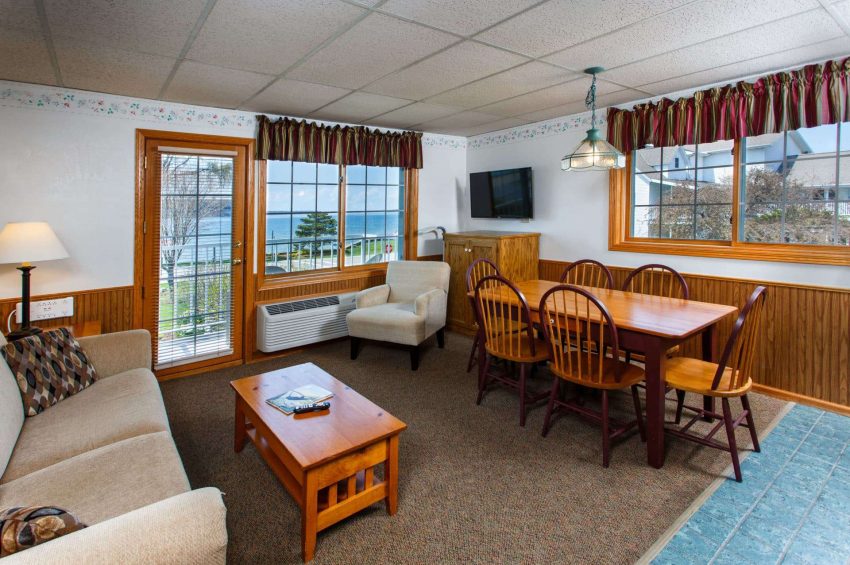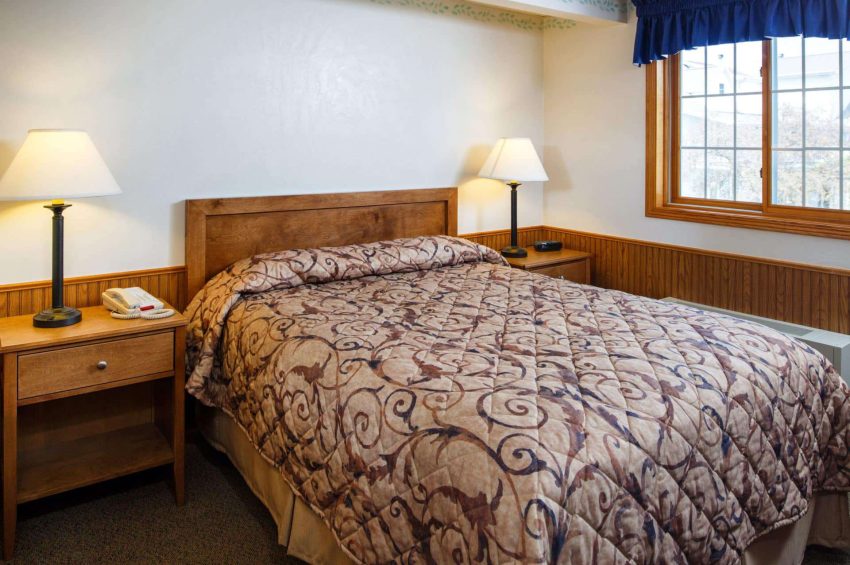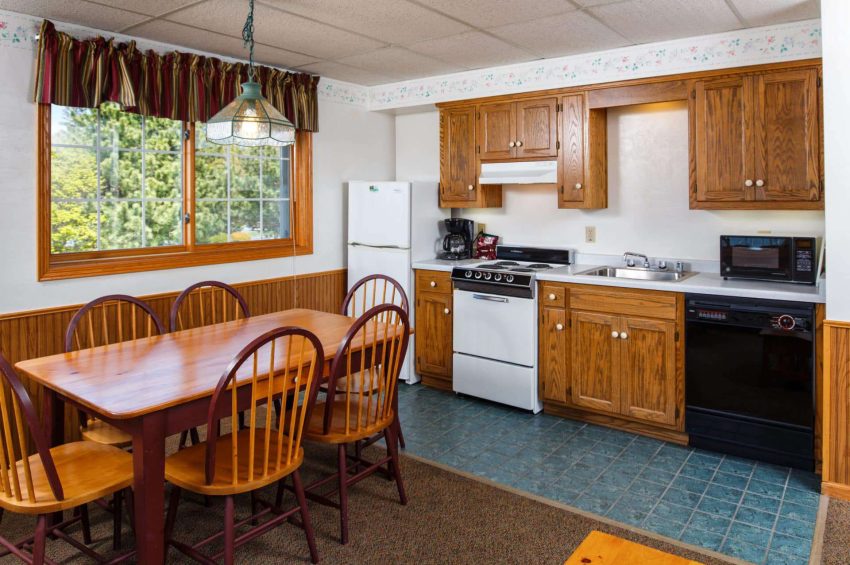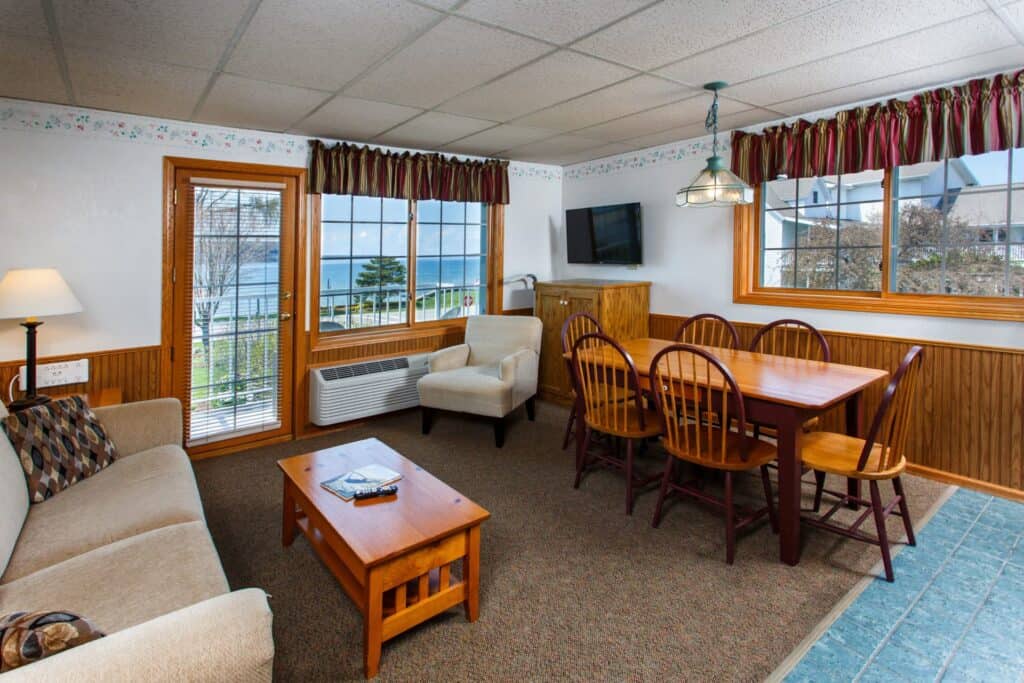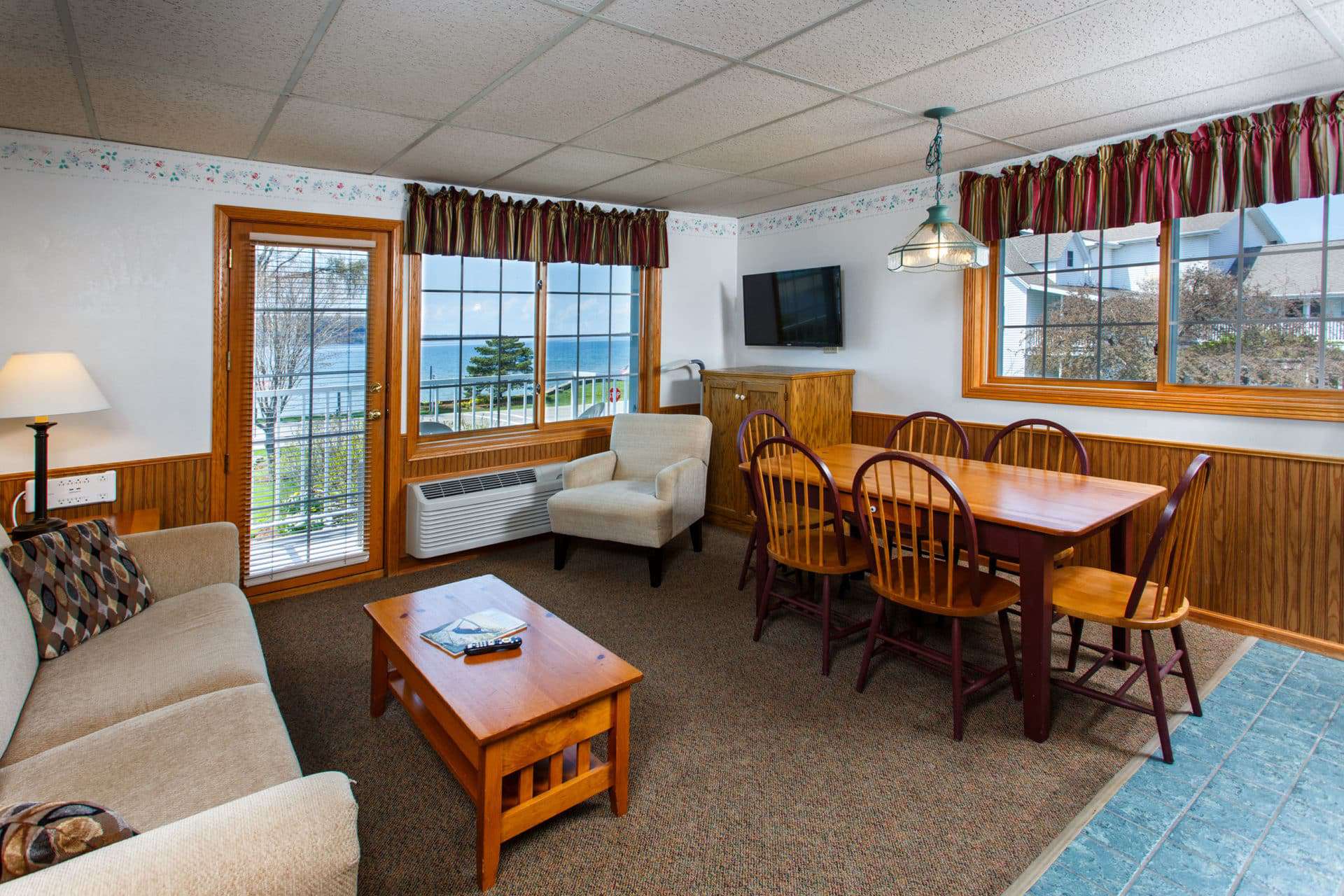 This room has the best of everything — a separate private bedroom, full kitchen, dining room table, living room seating area, and a full water view. Just like being at home — but better, because you're in Door county. Queen bed, with double hide-a-bed for extra sleeping accommodations. Available on the ground floor and second floor.
View Room +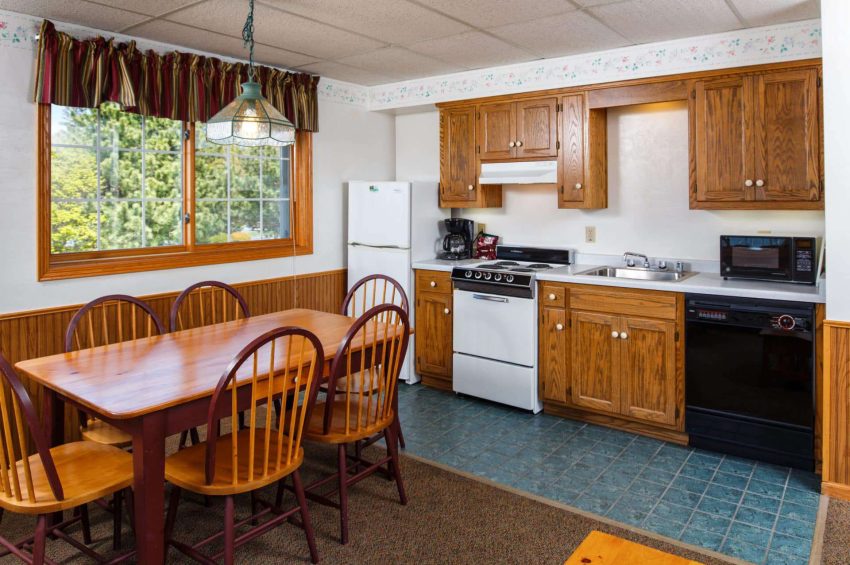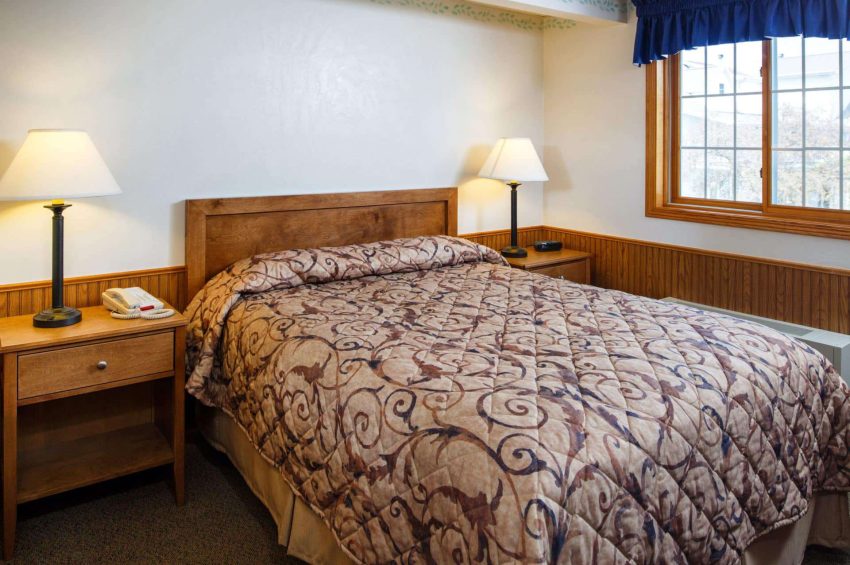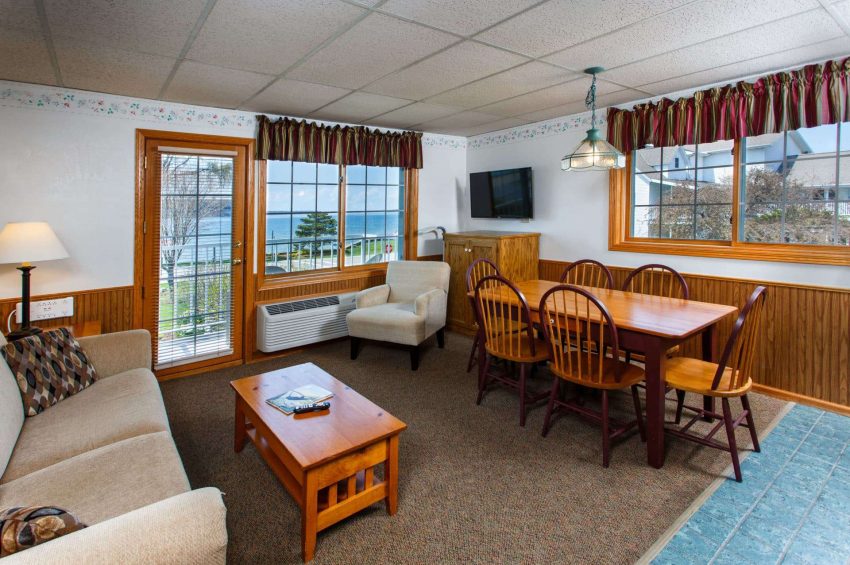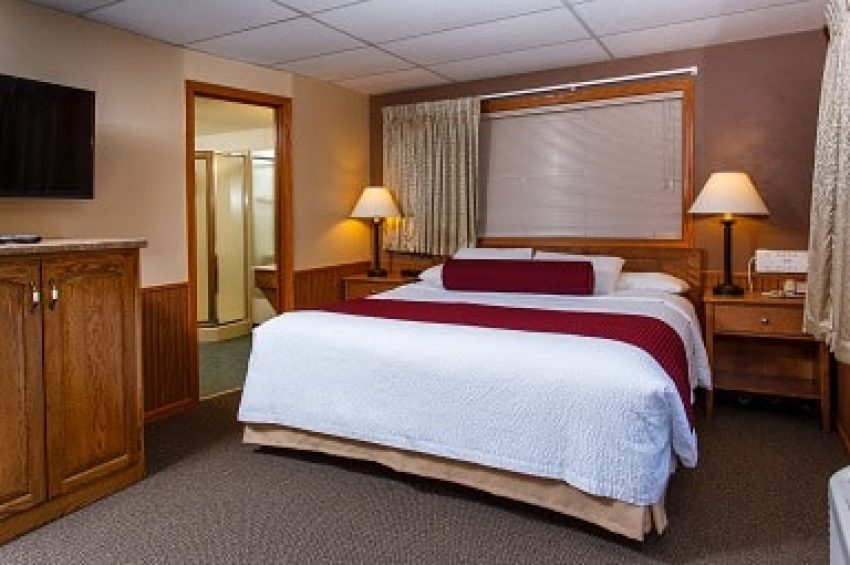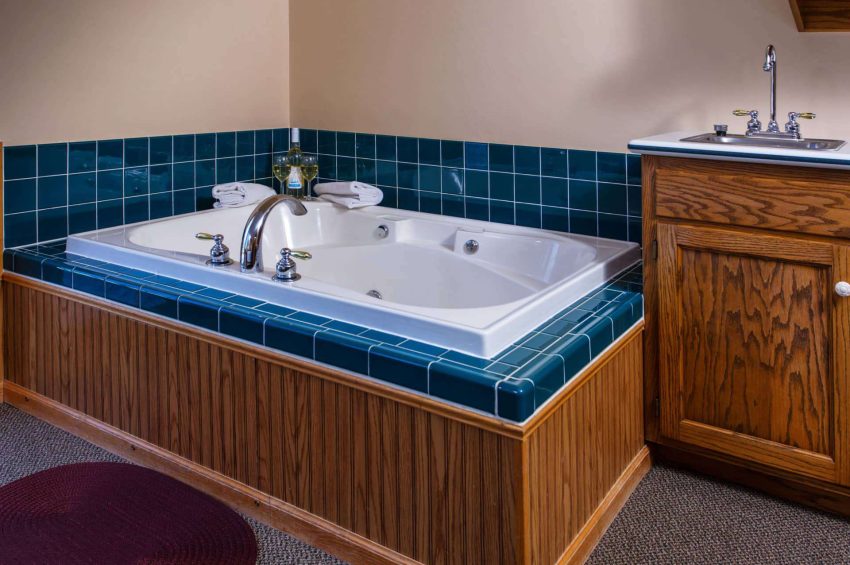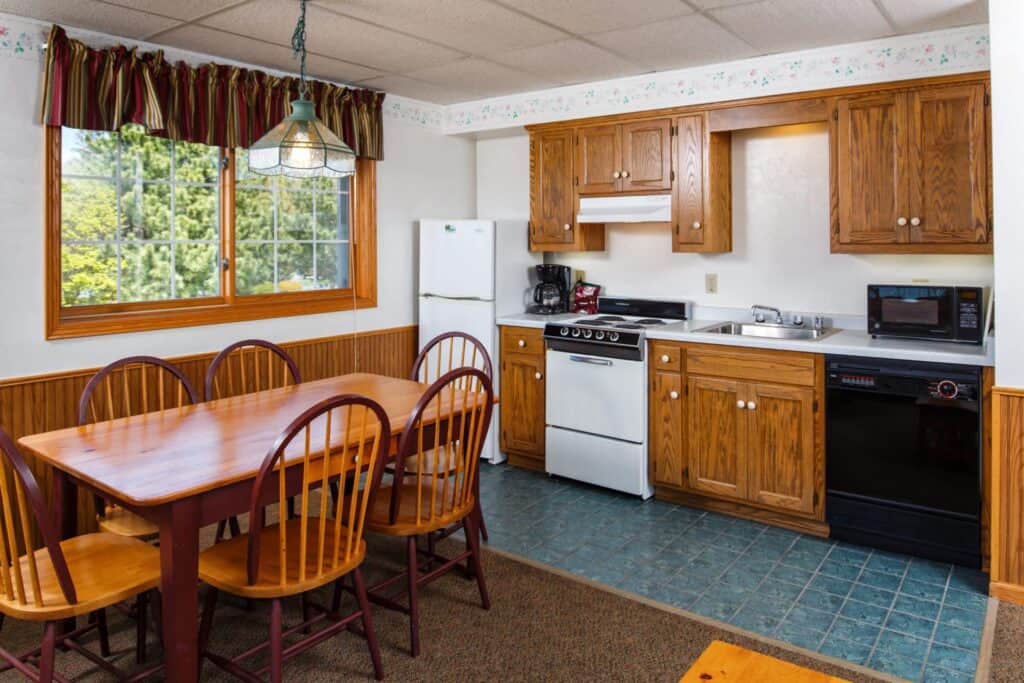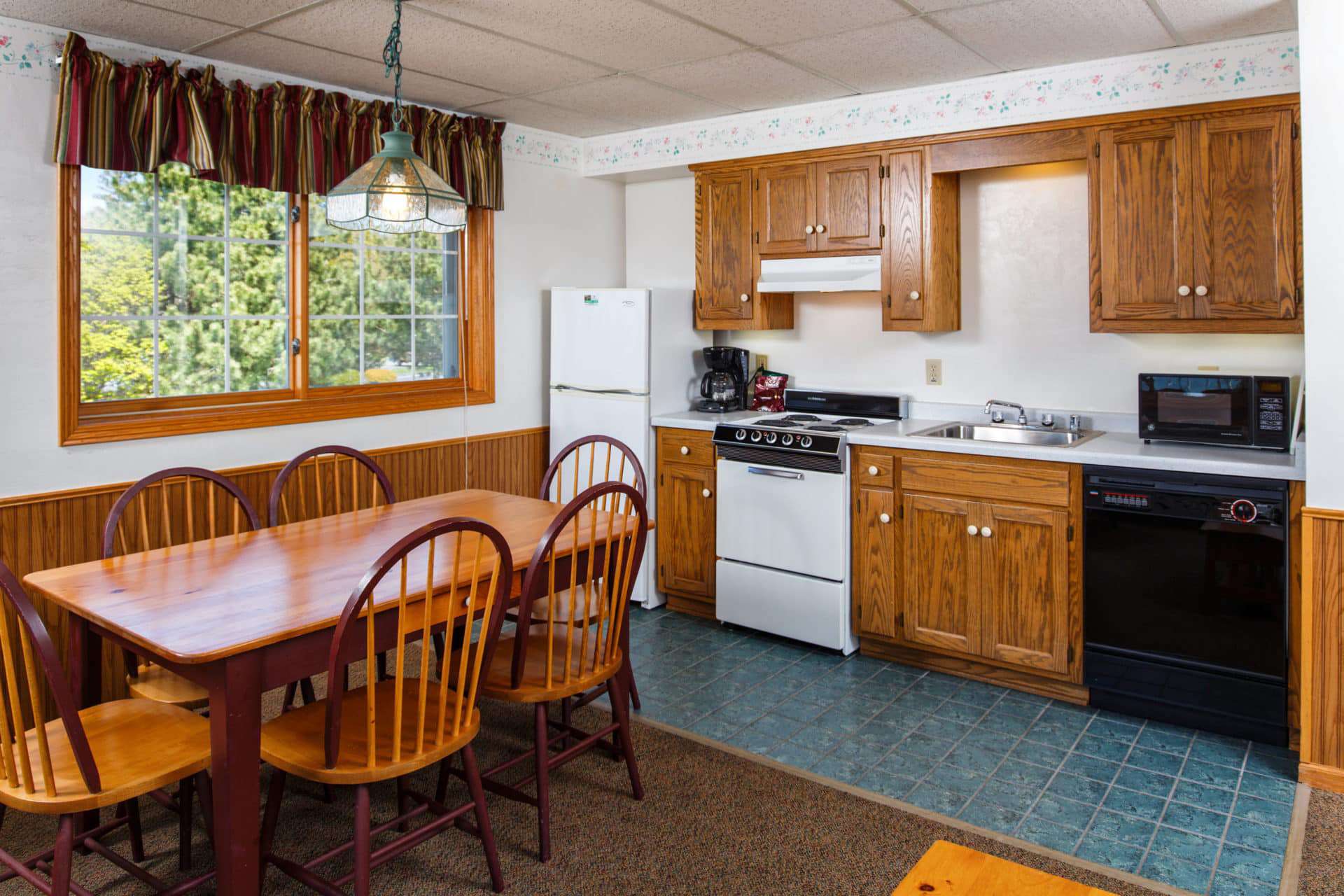 Our largest suite with all the space — and amenities — you'll need. Perfect for family reunions in Door County, or a fun getaway for two families. Two separate, private bedrooms with a full kitchen and dining area and a living room with pull-out double hide-a-bed.
View Room +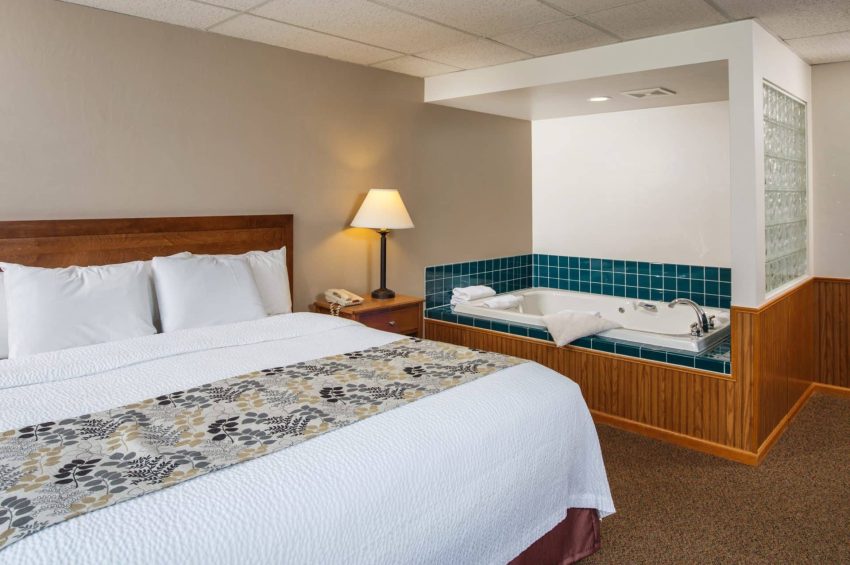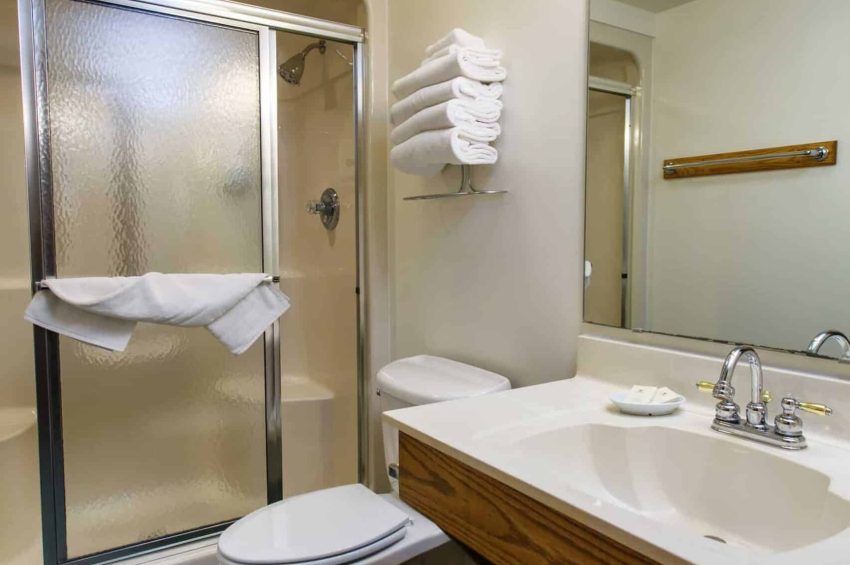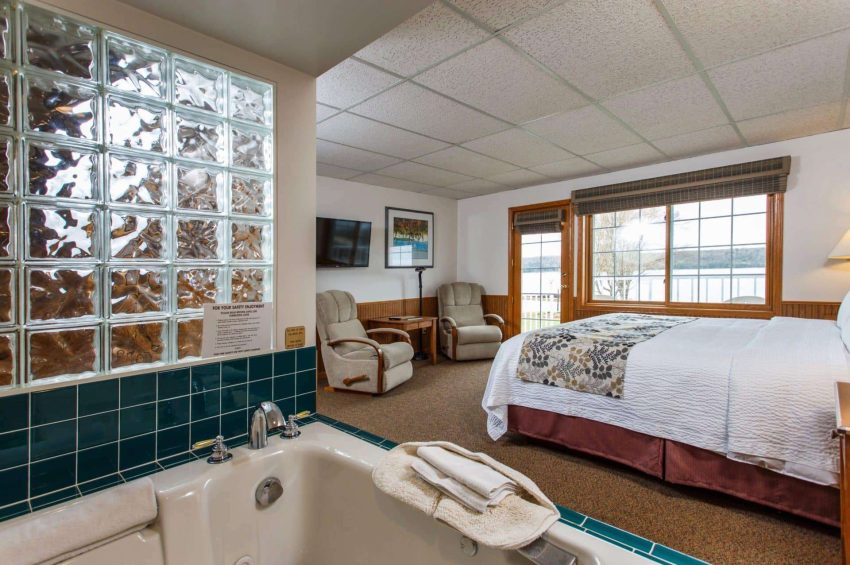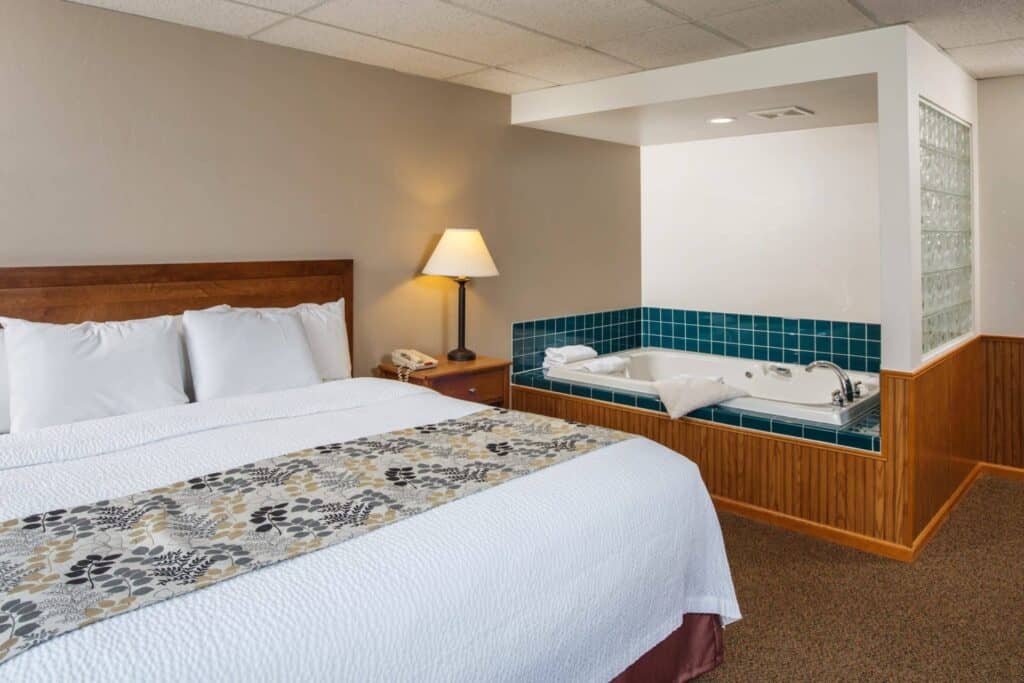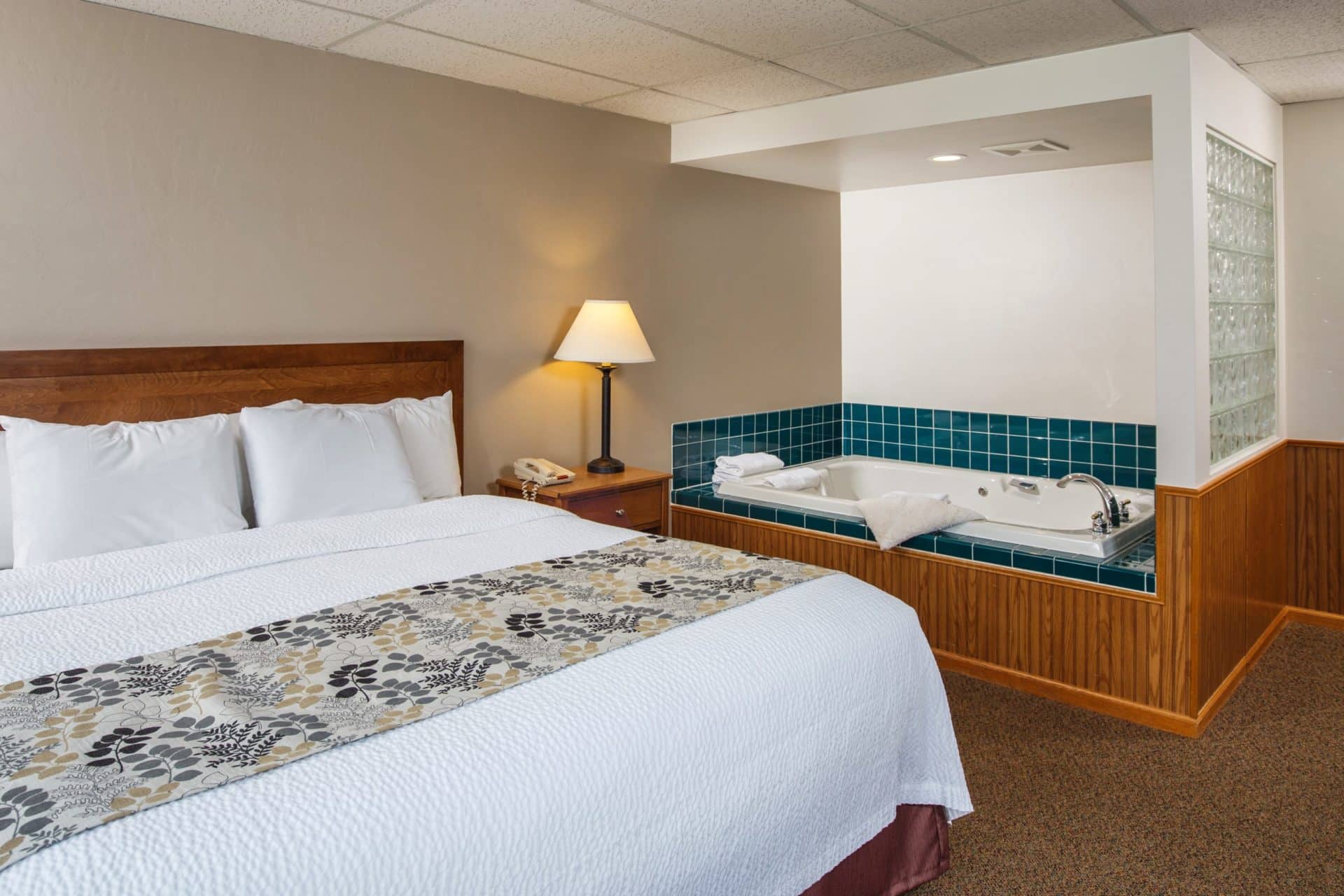 This room is roomy. King-size bed, double-whirlpool spa, sitting area with a table, and a pair recliners means plenty of space to unwind after a day of activities. Available on both the ground or second floor — and a view of the water no matter which room you choose.
View Room +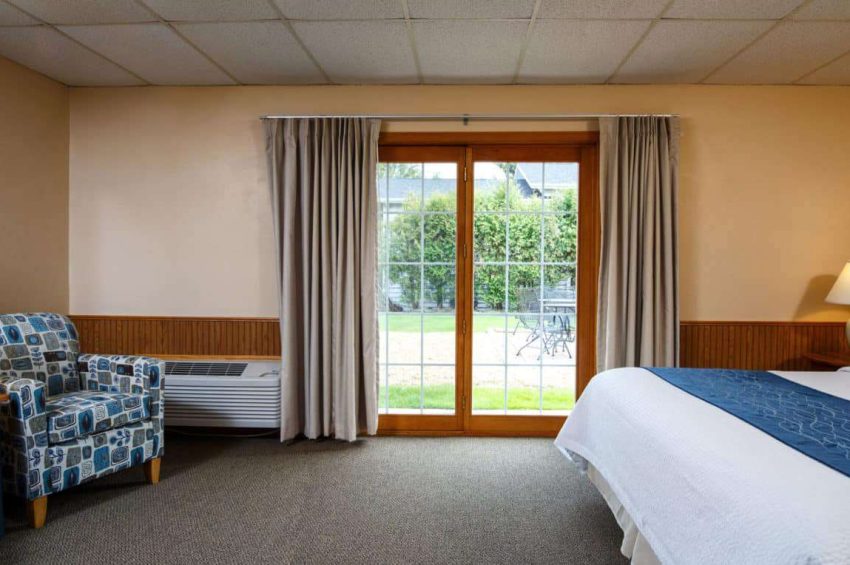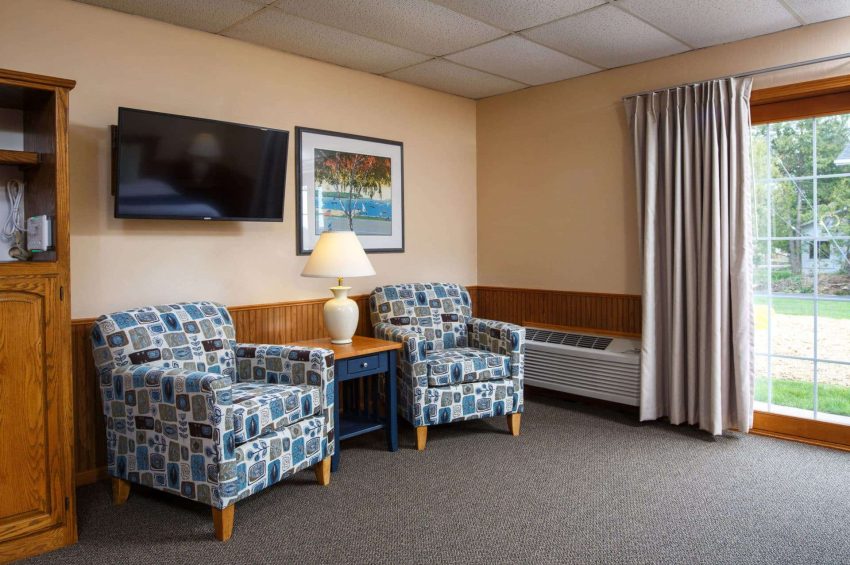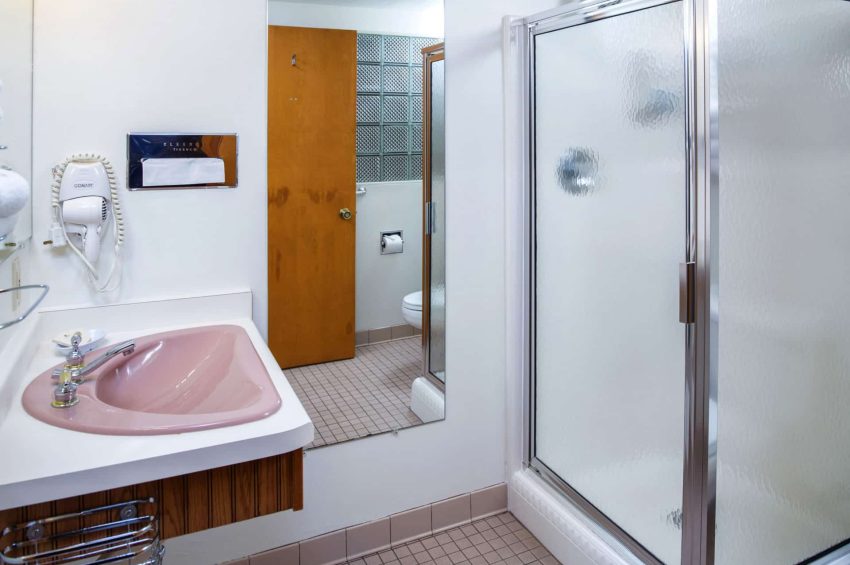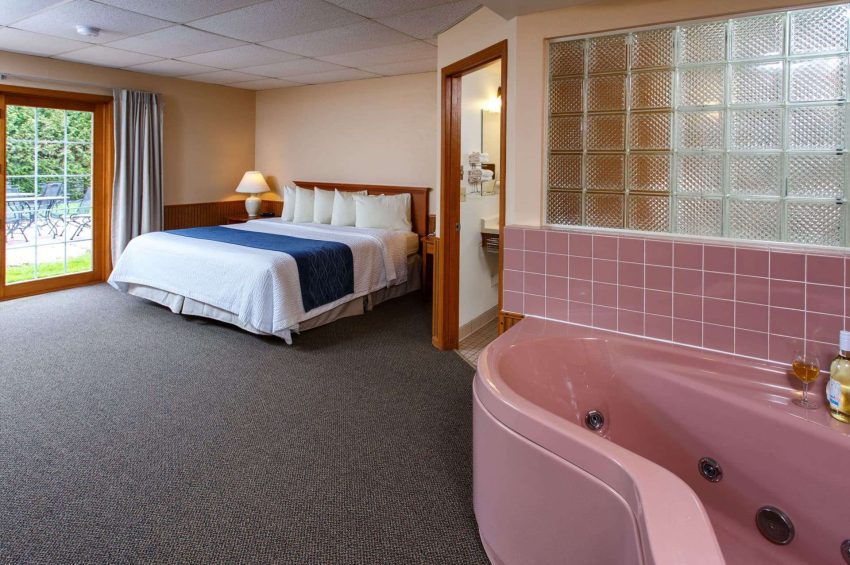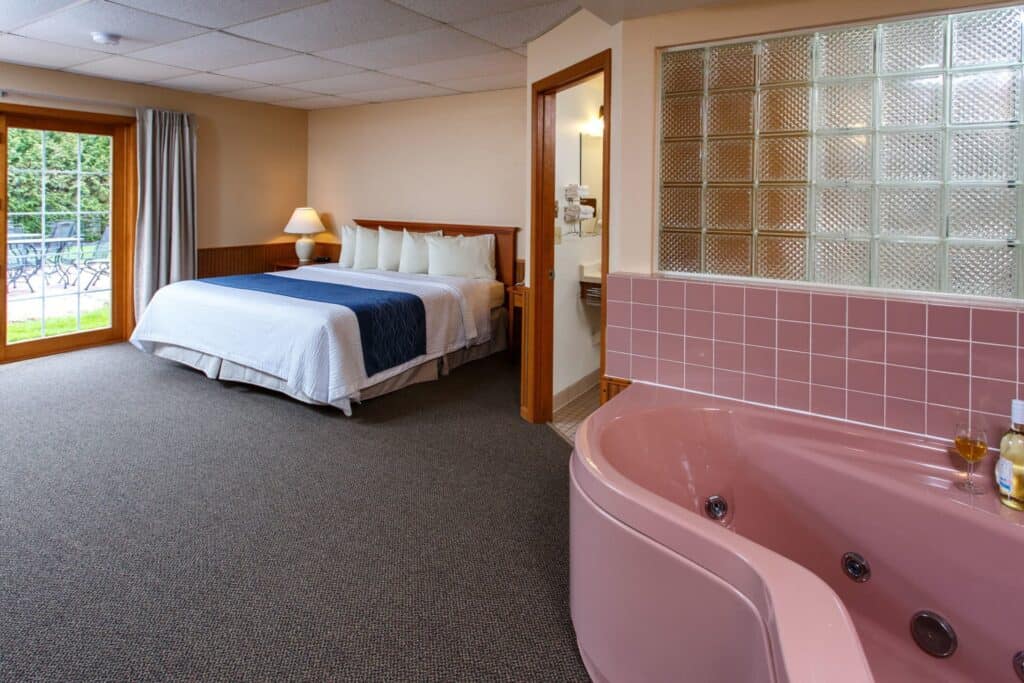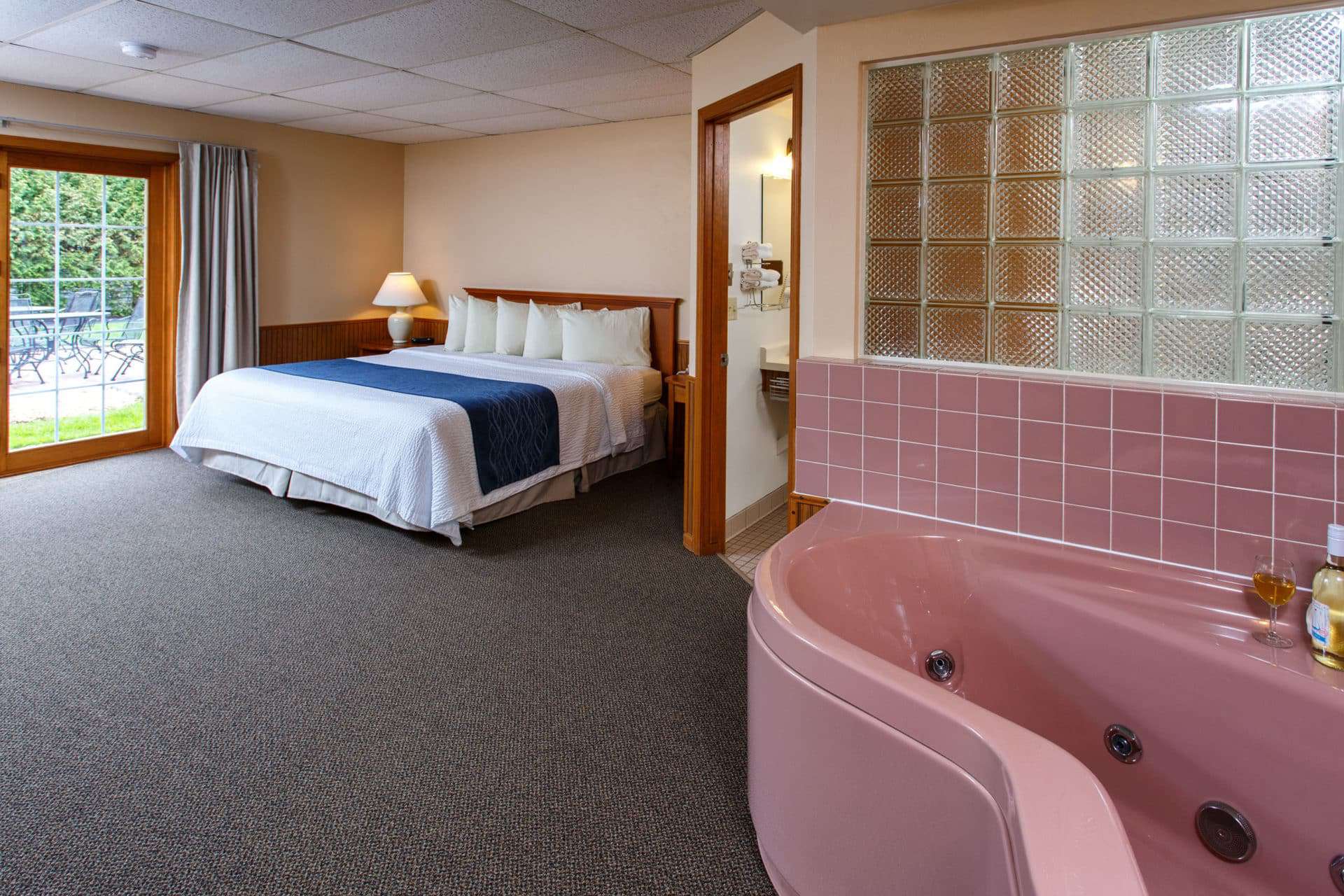 Enjoy this spacious room with king-size bed, whirlpool tub, and garden view. Plenty of space to make yourselves at home.
View Room +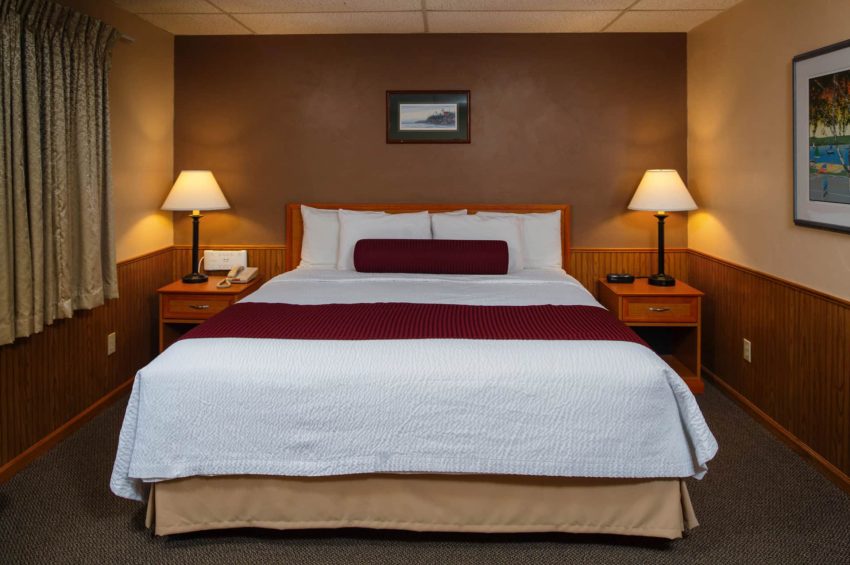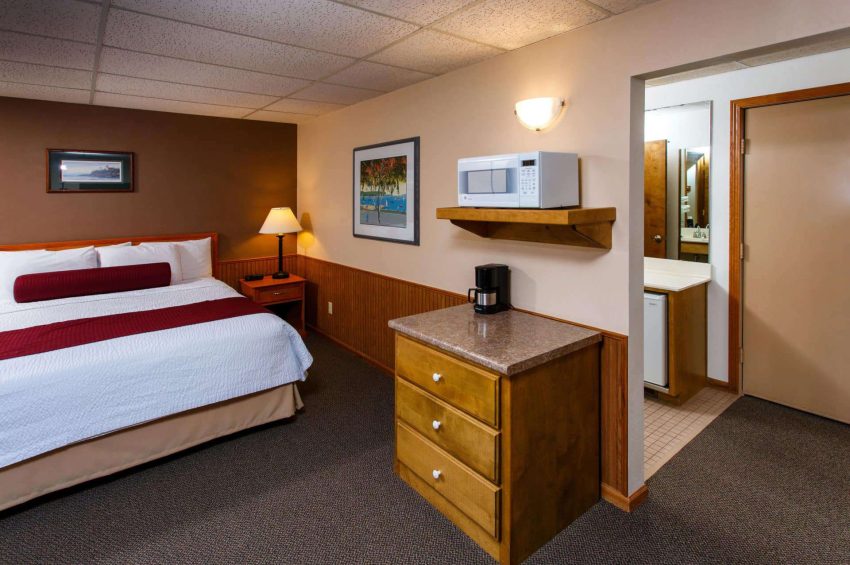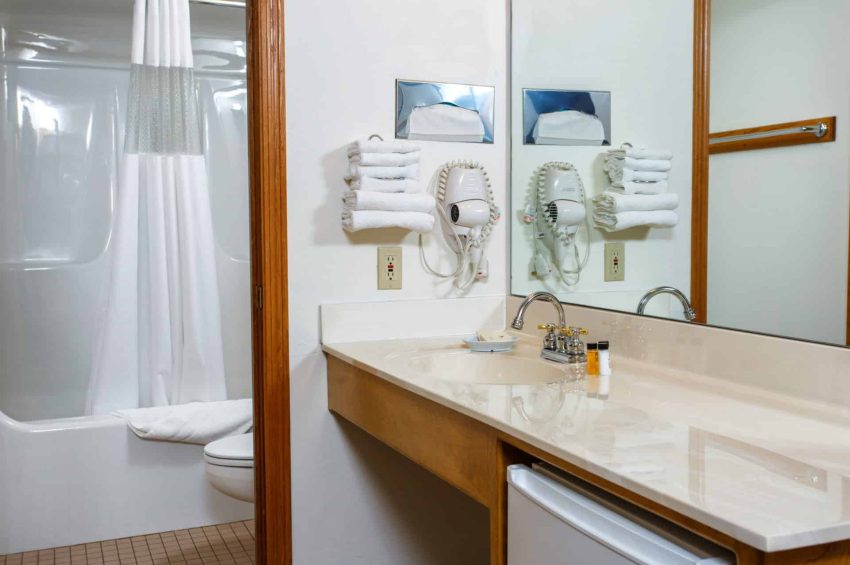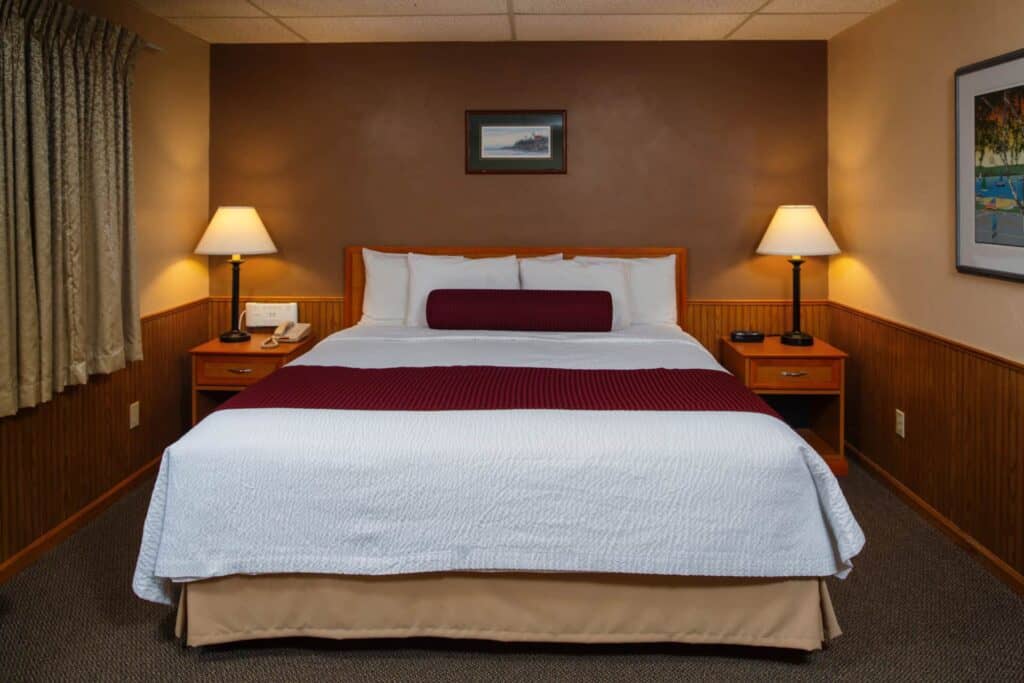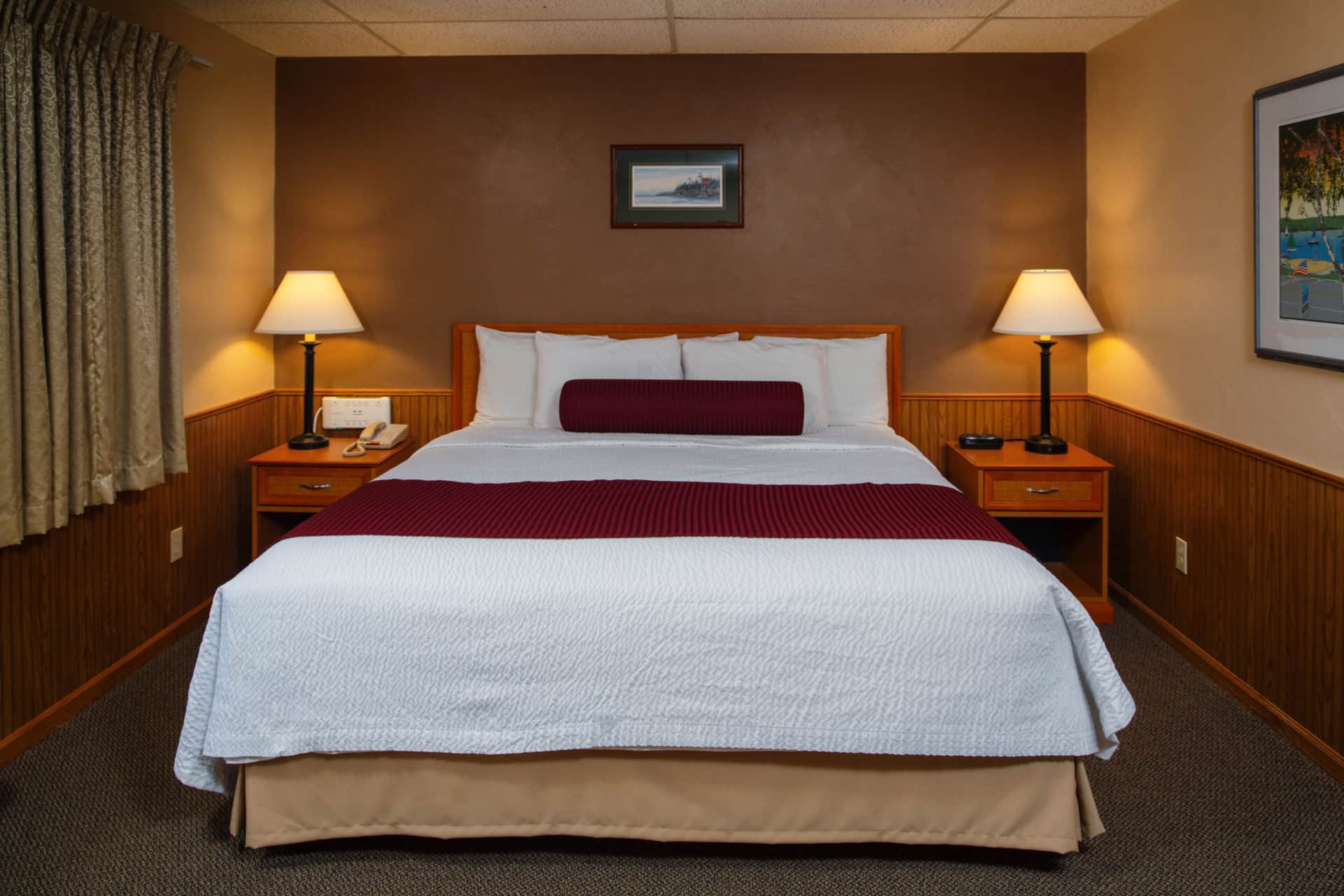 This basic room is big on space and relaxation. King-size bed, bathroom with tub shower, and recliners to relax in at the end of the day — perfect for visitors who are coming to Door County to explore!
View Room +