There's no shortage of activities in Door County during the summer and fall months, and one of the best parts about living and operating a resort on the peninsula is being able to share our recommendations for things to do, shops to visit, and places to grab a great bite to eat. Some of these places are classic, need-to-visit places in Door County, while others are a little off the beaten path.

Take a look at the links below for some of our favorite places for shopping in Door County, outdoor activities, restaurants, galleries, performing arts venues, and more. And, because Ephraim Shores is a downtown Ephraim resort, we also have a special section with all of the places that are right here in Ephraim. No matter what you're interested in — kayaking in Door County, winery tours in Door County — chances are you'll find it in the links below!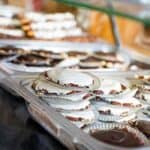 Mouthwatering fudge and other sweet treats, including that favorite candy from your childhood.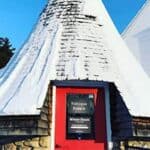 As the name suggests, this shop is a great combination of vintage-inspired finds and true antiques. It's fun hunting here for treasures!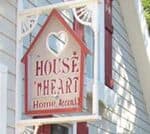 Aunt Velma's House & Heart
A must-see shop for anyone who likes home and garden items, in addition to plenty of Ephraim and Door County apparel and souvenirs to bring home.
The Great Outdoors
Whether you love the water, the beach, or the woods, this store has something for you. Original custom designs for apparel, gifts, and artwork — all centered around camp, woods, hiking, birds, and more.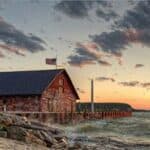 Look for the graffiti-adorned building on Anderson Dock! The Hardy features art from those living and working on the peninsula.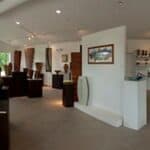 Located just outside of Ephraim on County Q in Sister Bay, K. Allen specialized in beautiful contemporary glass pieces.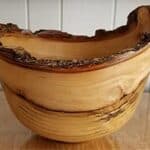 Door County-inspired jewelry in sterling silver and 14 karat gold by Pamela Jeffcoat, off-beat furniture by Michael Beaster.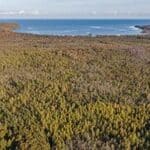 The DCLT has several properties in Ephraim for you to hike and enjoy, including one of our favorites, the Ephraim Preserve at Anderson Pond.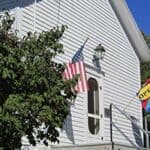 Interested in the history of our little village? The EHF offers guided tours of five historical buildings and museums through the summer and fall.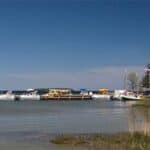 A great way to get out on Eagle Harbor. Paddleboat, pontoon, and wave runners available for rent!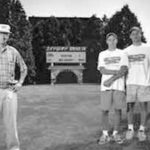 A Door County favorite since 1950. Seasonal one-screen drive-in theater with snack bar.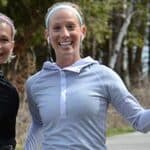 Our peninsula's annual half-marathon takes place in May and guides runners through nearby Peninsula State Park.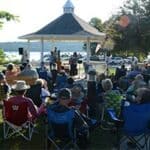 Our village's weekly music series, held on Mondays during the summer at Harborside Park.
Some of Our Other Favorites in Door County