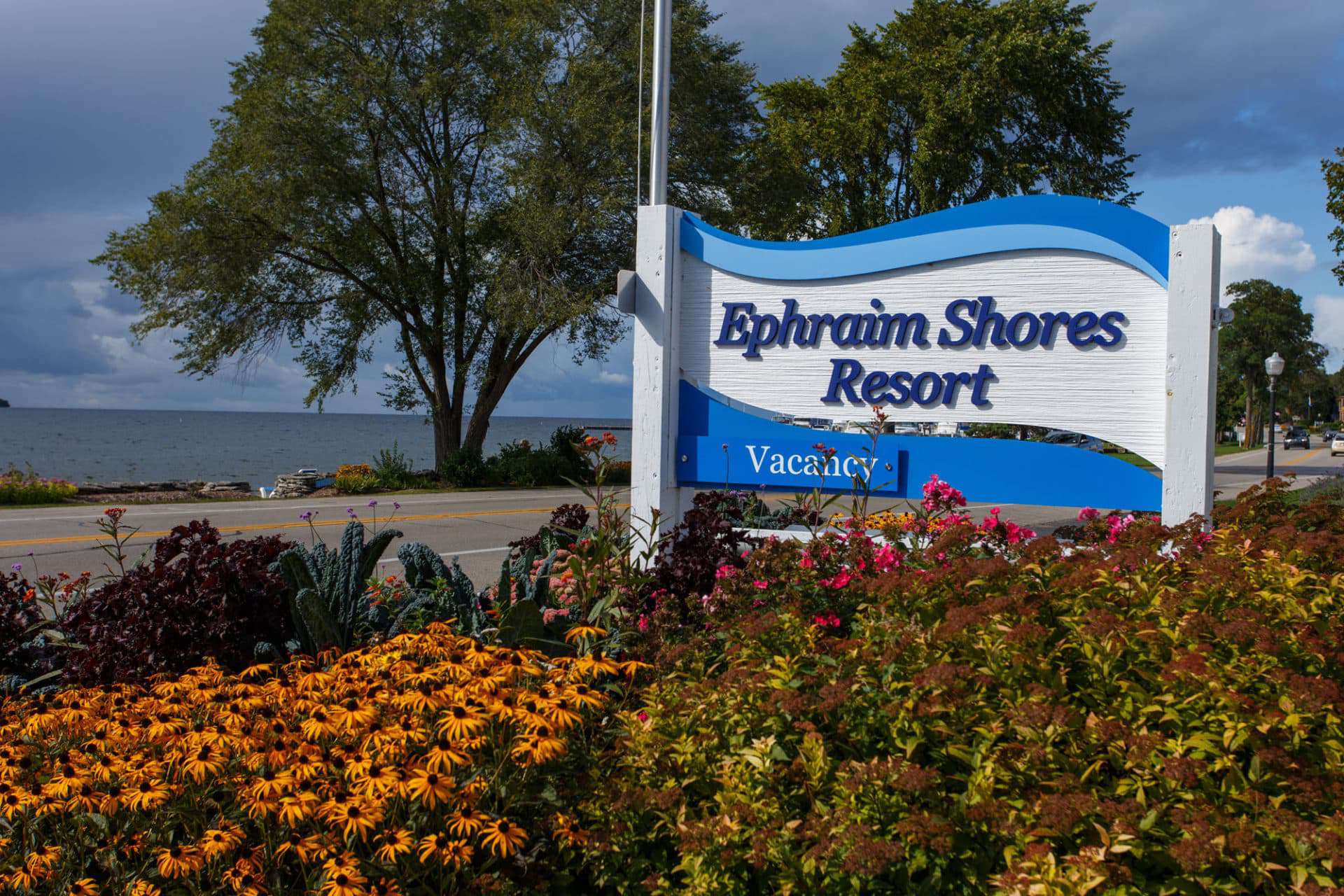 Fine dining in Door County rounds out the perfect weekend getaway in Wisconsin
There is so much natural beauty in Door County that one of the most simple things to overlook is great food. We know most of our guests at Ephraim Shores Resort are looking for a fun weekend getaway in Wisconsin or maybe a full week or more. Daytime activities seem to take the forefront of most vacations, but as the day winds down, there is nothing like a great meal to keep the good times sailing along.
Great food makes Door County more than just an average weekend getaway in Wisconsin
Since we are located in Ephraim, we will recommend a few of our local dining favorites first. They say breakfast is the most important meal of the day and we can't think of a better place to start off the day than Good Eggs. Their egg wraps are out of this world and made fresh to order.
If you are looking for some great food for lunch with a water view, take a short walk from us and you will bump into Chef's Hat Café. They always have a unique menu that is sure to please.
Round out your day with a Door County tradition. Nothing says DC more than a fish boil at the Old Post Office Restaurant. Fresh whitefish caught by local fisherman are cooked in front of you and the final boil-over signals that the fish is ready to serve!
No visit to Ephraim is complete without an ice cream cone from Wilson's Restaurant & Ice Cream Parlor.
Here are some more great Ephraim restaurants to try out as well:
Great dining for a weekend getaway in Wisconsin does not end in Ephraim, however. There are amazing places to eat all throughout the Door that anyone would love.
Here are a few of our other favorites across the rest of Door County:
With so many great choices for dining in Door County, we know that your next trip to visit us will be one filled with many flavors. Don't forget to call ahead for dinner reservations after you book your stay with us for that perfect weekend getaway in Wisconsin!
About Ephraim Shores Resort
Located in downtown Ephraim, with a private sundeck overlooking Eagle Harbor, Ephraim Shores Resort is the family-friendly resort for groups of all sizes. From our many room types to our beautiful waterfront location, Ephraim Shores has everything your family needs for the perfect vacation. Some of our amenities include an indoor pool and hot tub, and bikes for our guests to use. Contact us at 877-854-2371 or visit our website at ephraimshores.com to make your reservation.
tags: wisconsin weekend getaways for families, wisconsin vacation ideas