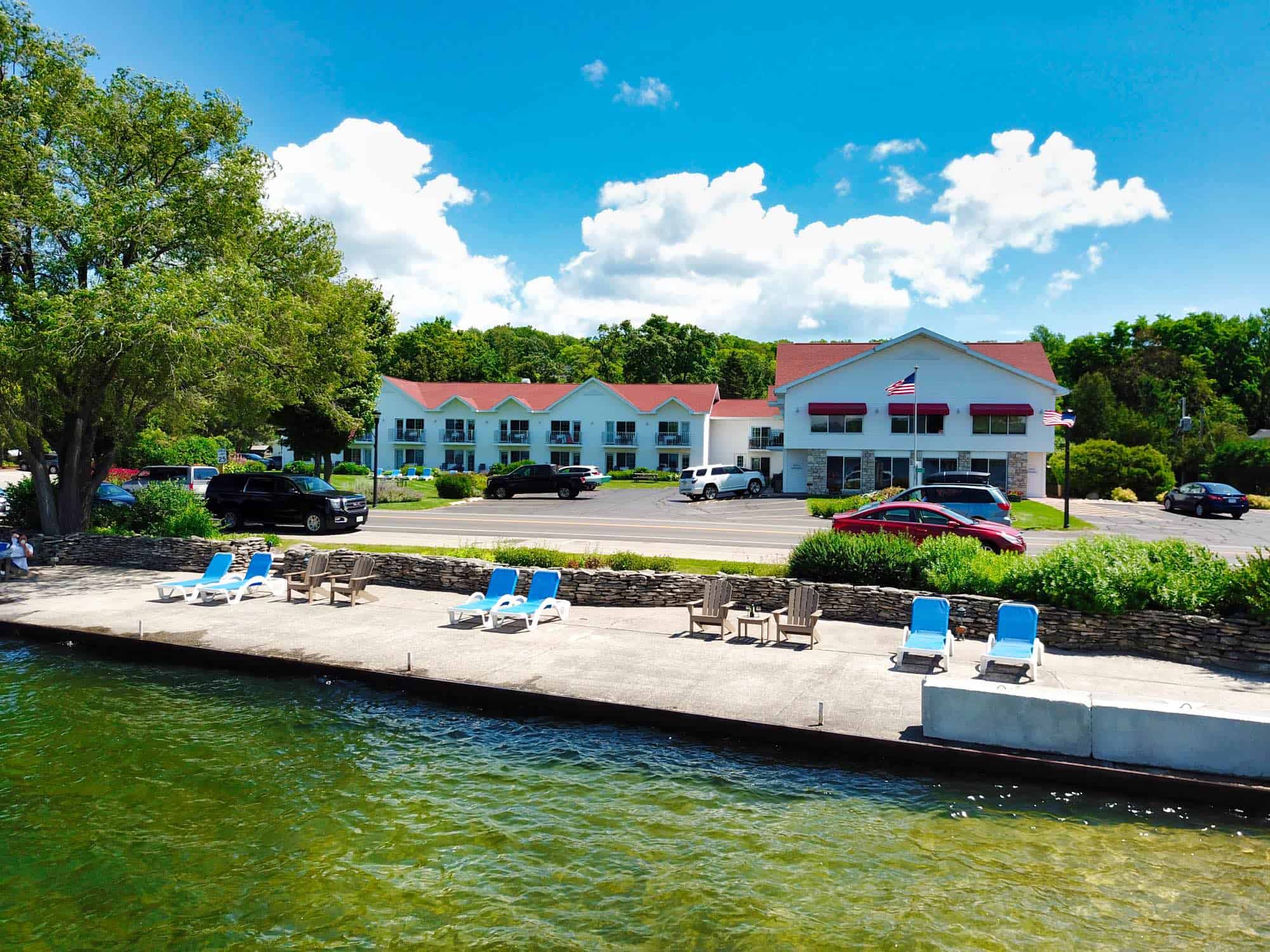 Book now for next season's best Door County lodging deals
Just like that the 2020 season is done! This season both flew by and was the longest we've experienced, full of many unexpected changes. We're already so excited to see you again next season; book now to secure Door County lodging deals at Ephraim Shores Resort.
We cannot say 'thank you' enough to you, our loyal guests, who joined us this season. If you were able to experience the Door County peak fall colors with us, we appreciated having one last visit with you before we closed for the season.
It means so much that you trusted our cleaning guidelines and social distancing measures as we learned to navigate the hospitality industry during a pandemic. Your health and safety was and always will be our first priority, and we could not have made it throughout this season without you.
And to those who couldn't travel, it is our hope that you reschedule with us for next season. We could not be more excited to (hopefully) see you in person in the near future.
We are already anticipating a busy 2021 season so we advise booking early! Although we are already closed for the season you can still secure your preferred dates by calling us at 877-854-2371. We will be returning phone calls on Mondays. After January 1st booking directly through our website is recommended as it has the most availability and the best Door County lodging deals. Remember, when you book early, it gives you something to look forward to all winter!
Again, thank you. Thank you for your patience, your support, and flexibility this season. We truly wouldn't be here without your outpouring of support and love for Ephraim Shores. We can't wait to see you next season.
Ephraim Shores Resort: A waterfront Door County resort for the whole family
Located in downtown Ephraim, with a private sundeck overlooking Eagle Harbor, Ephraim Shores Resort is the family-friendly resort for groups of all sizes. From our many room types to our beautiful waterfront location, Ephraim Shores has everything your family needs for the perfect vacation. Some of our amenities include an indoor pool and hot tub, and bikes for our guests to use. Contact us at 877-854-2371 to make your reservation.