Ephraim Shores is a family resort by Peninsula State Park
School is out and you are planning the next family vacation. While some in the family like the adventure of the outdoors and want to camp, the other half prefers a comfy bed, restaurants and culture. Need some suggestions?
In Door County, there's something for everyone between the beaches, trails, parks, art galleries, concerts, theatres, restaurants and shopping. As a family resort by Peninsula State Park, Ephraim Shores Resort is your ideal location for all things fun on a family vacation.
Ephraim Shores is your go-to family resort. Geared to all age levels, we have a jungle gym for the kids to play on outside, while parents enjoy a glass of Door County wine on the sundeck overlooking Eagle Harbor. Additionally, Ephraim Shores is conveniently within biking (and walking) distance to many Door County vacation highlights.
A family resort by Peninsula State Park is close to all Door County family vacation highlights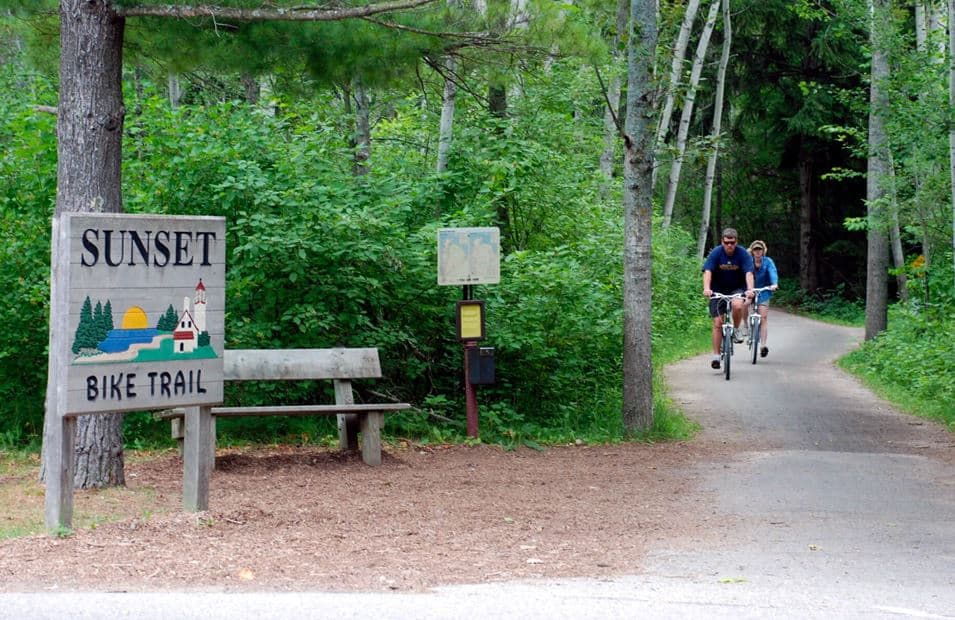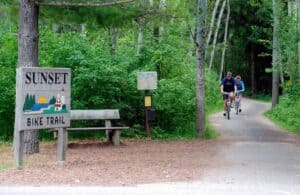 Looking to appeal to everyone in your family while staying at Ephraim Shores Resort? Keeping the whole family happy is easy when you are at a family resort by Peninsula State Park. Peninsula State Park has it all!
For the nature lovers there are trails for biking, hiking, and running, and Nicolet Bay offers a sand beach, swimming, kayaking, boating, and fishing. The park also boasts an 18-hole golf course, Northern Sky Theater and the historical Eagle Harbor Lighthouse for those looking for something different. Everyone will love the views from the newly constructed ADA compliant Eagle Tower.
While you could spend days at Peninsula State Park, it wouldn't be a family vacation without exploring what the rest of Ephraim and Door County has to offer. Need suggestions on what to do? We posted on Facebook in March "What is your dream day in Door County?" and here is what a few of a our loyal guests said.
Amy posted: "Breakfast at Julies! Beach time @ Peninsula State Park, shopping, Segway or kayak tour to fill the day. Dinner at Shipwrecked or Wild Tomato followed by a show at Northern Sky or Peninsula Players! These are our absolute favorite must-do things!"
Sylvia posted: "Breakfast at White Gull Inn, sightseeing all over, take the ferry to Washington Island. Snack somewhere lol. Dinner at Boathouse by the bay. Watch the sunset in front of Ephraim Shores Resort with Wilson's ice cream and finish it with the night sky at Newport."
Geralyn posted: "Since it is a 'dream' it would be breakfast at The Second Story, taking the grandkids to The Farm, lunch at JJ's, pottery making at Hands On Art, dinner at Wild Tomato ending the night with ice cream at Wilson's."
And while The Second Story no longer exists, Ephraim Shores is happy to announce a new restaurant, Sunset Harbor Grill has made its home upstairs.
Both Peninsula State Park and Wilson's are a must-do when in Door County. Ephraim Shores has the best of both worlds as a family resort by Peninsula State Park and one of the closest places to stay near Wilson's ice cream. The iconic 115 year old Wilson's Restaurant and Ice Cream Parlor is only steps away from Ephraim Shores.
These are just some of the fun things to do when planning your next family vacation in Door County. Book your stay at Ephraim Shores to start a tradition your kids will want to continue year after year.
Ephraim Shores Resort: A waterfront Door County resort for the whole family
Located in downtown Ephraim, with a private sundeck overlooking Eagle Harbor, Ephraim Shores Resort is the family-friendly resort for groups of all sizes. From our many room types to our beautiful waterfront location, Ephraim Shores has everything your family needs for the perfect vacation. Some of our amenities include an indoor pool and hot tub, and bikes for our guests to use. Contact us at 877-854-2371 or visit our website at ephraimshores.com to make your reservation.
tag: family resort by Peninsula State Park