Prize Drawings Include a Free Night's Stay at our Waterfront Ephraim Resort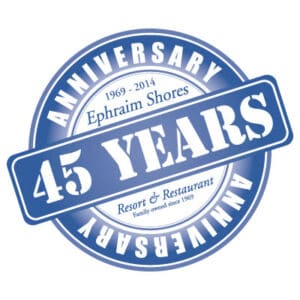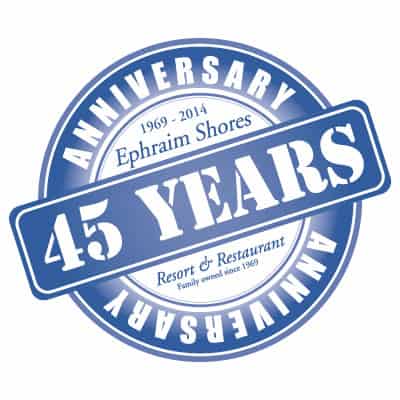 Help Ephraim Shores celebrate its 45th anniversary as a leading Ephraim resort by joining in the festivities over the Fourth of July weekend.
Sign up for prize drawings in the Ephraim Shores office that will take place Saturday, July 5, 2014. Enjoy a piece of cake for good luck as we give away some great prizes including:
Grand prize – 1 night stay at Ephraim Shores in 2015
Skyway Drive-in Theater tickets
Wilson's ice cream cones
Free kayak rental
Ephraim Shores t-shirts
And more!
Ephraim Shores Welcomes Door County Folk Festival
The fun never stops in Door County, Wisconsin, during the summer, and July is no exception with one of the season's most popular events for Ephraim Shores' visitors.
The 35th annual Door County Folk Festival (DCFF) gives you a reason to extend your stay at your favorite Ephraim resort beyond the Fourth of July weekend.
This five-day music party begins Wednesday, July 9, and concludes Sunday, July 13. The festival features some of the top dance leaders, teachers and callers in North America, as well as musicians and orchestras that make Ephraim resorts the place to be.
Participate or just enjoy watching the fun as Ephraim, Baileys Harbor and Sister Bay play host to dancing, singing and playing into the warm Door County nights.
Book your Ephraim resort accommodations at Ephraim Shores using our online reservation system at https://ephraimshores.com/.