Door County waterfront lodging is just a splash away
Wisconsin may be known for its mighty winters, but the summers are worth the wait! Ephraim Shores Resort, a Door County waterfront lodging resort, is already accepting reservations for the hottest months of the year.
For over 100 years tourists have been flocking to Door County as a reprieve to hot summers. Now, whether it's for a Door County wedding, family vacation or a weekend , the whimsical small-town feel and the beautiful shoreline continue to keep folks coming back to Door County waterfront lodging for some rest and relaxation.
The birth of Door County waterfront lodging
In the mid 1800's, Scandinavian immigrants founded the quaint, little village of Ephraim, Wisconsin. It was a religious community, focusing on lumber for the economy. That changed with the construction of the iconic Anderson Dock, which allowed passing steamships to stop in Ephraim. By the late 1800's the Goodrich Steamship Line began ferrying passengers to Door County ports and local residents opened their homes to tourists.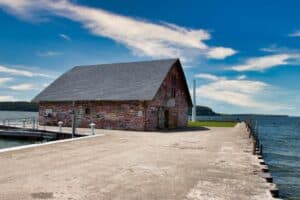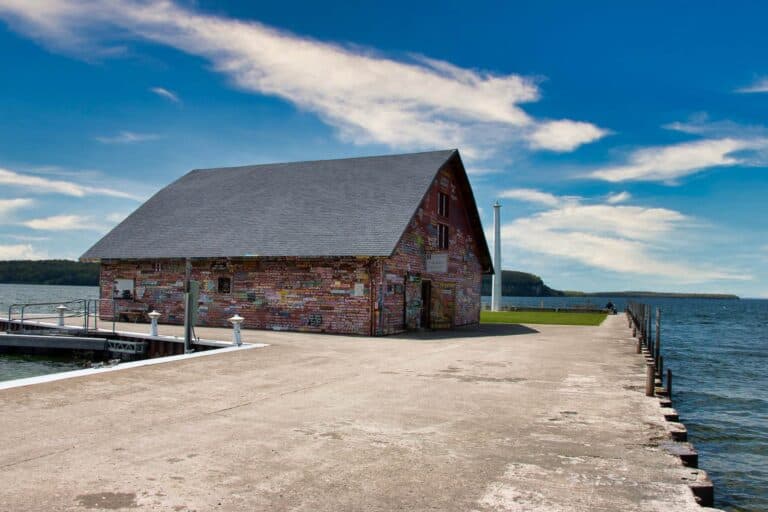 Around the turn of the century residents of Ephraim saw a rise in people wanting to escape the hot, industrialized cities in summer for the fresh, cool air on the water in Door County. Tourists began arriving by train as well, and the demand for Door County waterfront lodging skyrocketed. Many homeowners transformed their homes or barns into hotels or started fresh with new buildings.
One homeowner, Christina Malmer transformed her place into Rest Haven, on the property where Ephraim Shores now stands. The property was purchased in 1969 from the Malmer family by Ruth and Randall Nelson, who built Ephraim Shores Resort, and continue to own it. Door County has welcomed tourists for over a century and Ephraim Shores is excited to see people return year after year! Book online now to secure your Door County waterfront lodging this summer.
Ephraim Shores Resort: A waterfront Door County resort for the whole family
Located in downtown Ephraim, with a private sundeck overlooking Eagle Harbor, Ephraim Shores Resort is the family-friendly resort for groups of all sizes. From our many room types to our beautiful waterfront location, Ephraim Shores has everything your family needs for the perfect vacation. Some of our amenities include an indoor pool and hot tub, and bikes for our guests to use. Contact us at 877-854-2371 or visit our website at https://ephraimshores.com to make your reservation.