It's time for our summer kick-off contest and help us celebrate our 44th year in business!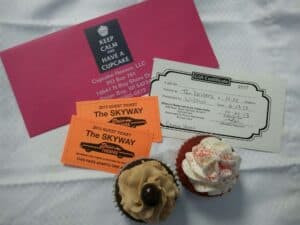 All you need to do is "Like" us on Facebook, follow us on Twitter, then post a comment on this blog post or comment on our facebook posts. Anyone who does is automatically entered into the random drawing to be held on July 1, 2013.
The winner will receive:
2 tickets to the Skyway Drive-In
2 cupcakess from Cupcake Heaven
$10 gift certificate to Wilson's
Drawing July 1, 2013
Updated 7/8/13
Congratulations to Sue Martin, our winner!
Tags: Ephraim Hotel, Ephraim Motel