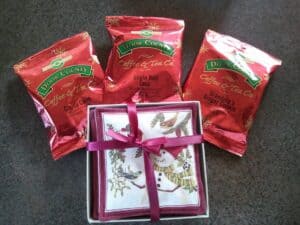 It's time to ring in the Holiday cheer and register for Ephraim Shores Holiday contest! All you need to do is register for our mailing list and follow us on Facebook or Twitter to enter! The winner will be announced on January 3, 2013.
The winner will receive a gift box that includes three different Door County coffees and some beautiful snowman coasters.
Register now and enjoy some great Door County flavor right in your own home!
Ephraim Shores is not your average Ephraim motel! Check us out!